Overview
Body fitness is one of the things everyone is looking up to. A physically fit body has fewer health issues since the immunity is high and the white blood cells can resist any disease. There are a variety of exercises that help reduce weight and keep fit. However, these activities require tools of which some are portable while others are not. The portable devices are more advantageous since they you can move with them wherever you go and use them during free time. Make sure that you have at least one or 2 tools that you can use when free.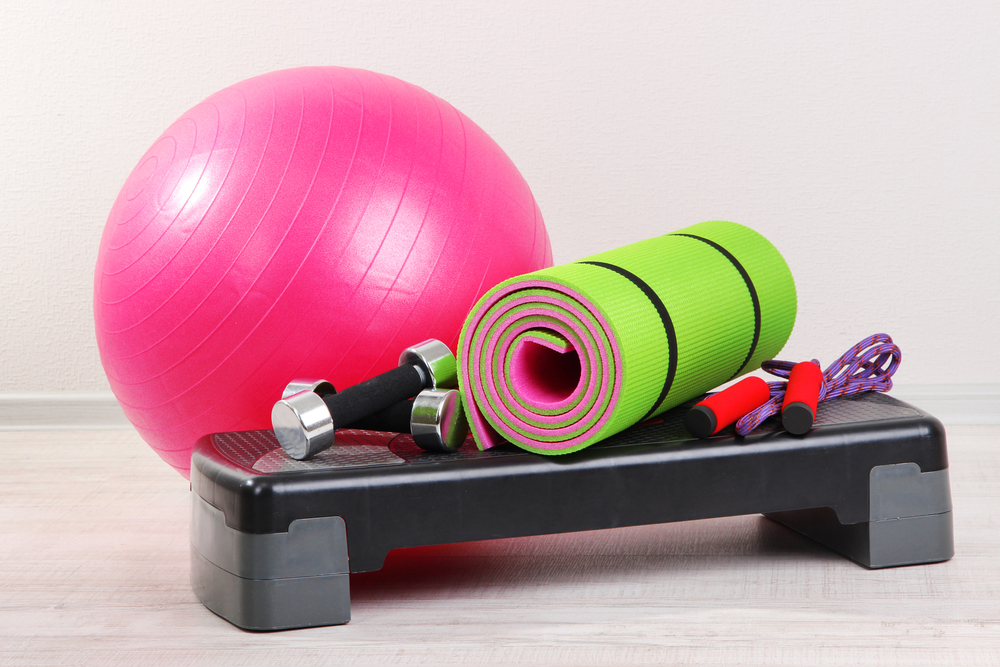 The following are five fitness tools to use at work or home
1. Skipping rope
You can buy one that is specifically made for jumping or rather improvise a line in your home. There is no difference since the two cables will serve the same purpose enabling you to lose weight and keep fit. Jumping is not vigorous and, therefore, becoming one of the best joint pain relieving exercises. About the joint pain facts, you can be sooth your aching joints and enable faster pain reduction through skipping. The jumping rope is small and can be folded to reduce in size allowing you to squeeze in your bag without adding weight. The process of jumping does not need a trainer since it is simple and requires microscopic space.
2. Yoga mat
It is very light and can be folded making it possible for you to carry it without getting tired. Yoga requires a small space to perform the exercises. It comes with a carrying strap, so you do not need to fix it in your bag. The mat comes in a variety of colors and textures whereby you can choose your desired mat. The benefit of yoga is that you can perform all exercises using the same mat and the little space. These exercises are not vigorous, and you can learn them by yourself. This helps to avoid the cost of a training session since, through YouTube videos you can learn by watching and practicing.
3. A set of adjustable dumbbells
They are tools that you must have to keep fit. They are also helpful in reduction of weight and reduce joint pains caused by common types of arthritis. Your body is one of the most adaptable machines making it easy dealing with the dumbbells. There are adjustable dumbbells that can help you keep fit and help build both hand and leg muscles fast. You soon buy dumbbells that you will be able to lift then, add heavier ones as you add more energy. They are affordable and do not require too much space in your house and help you avoid the cost of going to the gym.
4. Bosu Balance Trainer
It can be used in so many ways making it a must-have fitness tool. You do not have trouble using it since it is simple to use. Within a short period, you can achieve a very fit body. You can easily find it in the market at an affordable price. It has additional benefits to those suffering from joint pains since they can reduce as they continue using this tool.
5. Double grip medicine ball
It is another best tool that helps keep off the gym completely. You build healthy muscle enabling you to lift heavier weights than you could ever imagine. It is affordable giving you a chance to have a simple gym at your home and saves you the cost incurred in daily gym sessions. During the process of the practice, you will be able to increase control for overhead and dynamic lifts. This gives you a guarantee that you will be in a position to attain a rigid body as you desired. A healthy body can resist so many diseases due to high immunity and also another addition which is a reduction of joint pains.
Conclusion
The above tools are a great help to you since they will help you keep fit permanently. Keeping fit helps to reduce many health problems such as blood pressure, diabetes, obesity and joint pain among many others.
References:
1. https://www.thebeautyinsiders.com/5-easy-tricks-how-to-work-out-while-you-work.html
2.http://www.canadianliving.com/health/fitness/3_fitness_tools_to_use_at_work_or_home.php
Author Bio
Kathy Mitchell was born and raised in the USA. She has done MA in English literature. She loves to publish her article on different health websites. In her spare time, she likes to do research on health information. She is an inspirational writer who firmly believe in the power of self-motivation. In her spare time, she loves to listen to the healthy news. Also, she is contributing to consumer health digest since 2011. Connect with her on Facebook and twitter.