When it comes to availing a personal loan online, it would not be wrong to say that it comes handy to meet multiple needs hence preferred by many. But while availing the same, many borrowers don't pay much attention to the personal loan interest rates as all they can think is of the instant gratification. Well, one thing that needs to be mentioned here is the fact that as far as rates are concerned, they play a crucial role in any loan journey.
Hence, it is important that one should give more stress on the same so as to enjoy a hassle-free journey. Now that we are talking about the rates, it is important that we should also talk about the best lender offering the same. And, Bajaj Finserv is one such name that comes into the mind. So, how about Bajaj Finserv Personal loan interest rates? Sounds appealing to you? If not now, you need to read the article below to know the insights.
Today, in this article, we are going to compare the two different scenarios, just to give you the better understanding on the same. So, without wasting any time further, let's get started and talk about the same in the article below.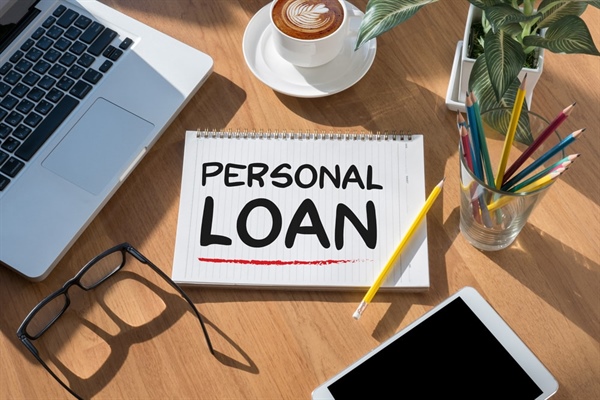 Scenario 1: Suppose, Akash Verma, a 32-year-old, PHP Developer by profession is looking for a personal loan of ₹4 Lakh so as to renovate his home. And, in order to get the same amount, he has applied in a few lenders but finally got the approval from Bajaj Finserv personal loan online at a rate of 10.99% per annum for a tenure of 5 years. He wasn't sure about the monthly installments as he wanted to know the exact amount he needs to give away to the lender. So, finally, after using an online device known as EMI Calculator, he got to know the exact amount of monthly installments and Interest Outgo. Thus, the values come out to be:₹ 8,695 and ₹ 1,21,698 respectively.
Scenario 2: Suppose, Roshini Aggarwal, a 28-year-old, Creative Head by profession wants to apply for personal loan online of ₹5 Lakh to travel to Singapore. For the same amount, he has applied in the multiple lenders but finally got the approval from one known NBFC, who is ready to offer this unsecured credit at a rate of 18% per annum for a tenure of 5 years. She was so sure about her EMIs that she didn't even calculate the same and thought that she can manage to repay the loan easily. As a result, after repaying the loan for 3 years, she started defaulted on the loan as she couldn't afford the monthly installments anymore.  
However, if we look at the EMI and Interest Outgo in this case, it comes out to be: ₹ 12,697 and ₹ 2,61,803 respectively.
If you compare both the scenario, it is easy for you to find out that the Bajaj Finserv personal loan online allow you to enjoy the pocket-friendly EMIs and affordable Interest Outgo, hence less burden will be on your shoulders for loan repayment. This is the reason why interest rates are always so critical for a borrower.