There are countries that give rise to contrasting feelings, corners that exert a powerful fascination on travelers but which, in turn, awaken many misgivings. One of them is India, a spectacular and extremely exciting, whose journey requires special planning.
Beyond having into account the paperwork, travel, accommodation or the views that you want to do, India requires an additional mental preparation. Cultural differences are abysmal and customs often cause a real shock to the Western tourist. Get to know them in advance and take them into account will help you, no doubt, to live better and enjoy with more intensity of the trip.
Visa
Any traveler wishing to travel to India for tourism purposes, in addition to a passport with a minimum validity of six months, requires a visa, the e-Tourist Visa. Is obtained in 72 hours via online and allows you to stay in the country for a maximum of 60 days.
Complete the first contact with the embassy of the country, so take time and patience. The form is very extensive – occupy several pages and contains questions of all kinds: from your religion to countries that have you visited, as well as information about your parents, profession or if you have visible marks on the body, as moles or tattoos. Also ask for a reference person in your country and India, in which case, you can indicate the data in one of the accommodations provided.
Vaccines and Health Insurance
With regard to health issues, it is imperative to get vaccinated against yellow fever, while it is recommended the vaccine for tetanus, diphtheria, pertussis, measles, rubella, mumps and hepatitis A.
Don't play with fire. The health status of the country is extremely delicate: India has a penniless health system. The only quality hospitals are located in the big cities, are private, and therefore expensive. Therefore, it is highly advisable to travel with a travel insurance that covers any type of incident as possible.
The Transport
Noise of horn, screams, roars of engine, traffic jams circulatory problems, people and more people… the first impressions after setting foot in India are stressful. The sense of chaos seems to smear it all in one go and come to that one has just been accustomed. Across the street is an adventure that involves circumvents vehicles (and expect them to do the same).
You will need to move around the city. The means of transport are uncomfortable, dirty and overcrowded. Mentalist that the best way to know is in moto-taxi or rickshaw ride, the typical wagons that is already part of the landscape. Are economic, but following the usual, you will most likely try to charge you an exorbitant price for their services. Don't rip you off and dribbles.
If you don't want it, it is advisable to use a mobile application that allows you to know the amount of the race before requesting the service, as Wave Cabs, surely the most popular. You can pick up any type of vehicle, including luxury cars.
India is very extensive, so that the railroad is the best way to explore it at economical prices. The rail network, British heritage, is an excellent way to discover the great diversity of the country. The trains are equipped with different types of cars and classes, which make it very important to choose properly the type of ticket.
The India Rail Pass is an ideal travel for tourists to travel over a period of time. In major cities like Varanasi or New Delhi there are lockers for foreigners.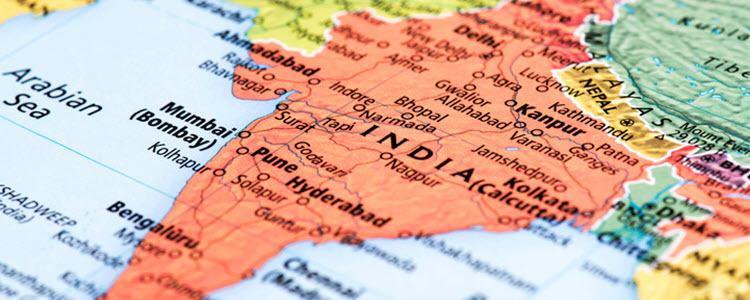 The Food
The food is usually the main culprit of many of the health problems that affect the travelers. The stomach of tourists is little accustomed to the local gastronomy, which often cause significant episodes of diarrhea. Therefore gradually accustom the body to the local power supply. Remember that the Indians often use many spices and mixtures of them, such as the masala.
Avoid the temptation to eat at any place, especially in the street, where the hygiene measures in many cases are conspicuous by their absence. Neither ingieras raw fruits or vegetables if there are no guarantees that have been disinfected properly, nor drink water that is not bottled water. If you take these precautions, you will be able to enjoy a really delicious gastronomy.
Accommodation
When planning the trip, keep in mind that you will find all types of accommodation. If you opt for the big international chains, you'll have no problem: you will find that the hotels are similar and acceptable to all parties.
But if you want to spend little on accommodation and you decide to sleep in hostels or shelters, do not expect to find clean rooms. The dirt is usually something common in this type of establishment. We recommend that you spend more of your budget to this section and look for a hotel with individual bathroom. Your health will thank you. If request, you can get a good price. Have you ever experienced royal amenities on train? If no, then you can find world famous luxury trains in India which is several awarded. Maharaja Express, Deccan Odyssey, Palace on Wheels and Golden Chariot are the luxury train in India which provides impeccable luxury journeys and royal amenities on onboard train which you cant even get in any luxury hotels.
And also…
Get ready to find friendly people and curious, you become the center of attention. If you are a foreigner, don't be surprised if you are watching over you and that dare to ask to be photographed with you. You can do it. Nothing happens.
Buy a local SIM card to be able to surf the internet to your mobile. Many establishments, such as cafes or restaurants that advertise have, in reality, or do not have or claim to have a fault.
India is not an unsafe country; however, it is important to be very careful with the theft of passports. In order to avoid problems and facilitate the realization of procedures, travel with a copy of all documents, and even of the hotel bookings and transport tickets. Do not leave the passport in deposit although you require, this should always travel with you.
In order to avoid infections, don't go near stray animals and avoids the bite of certain insects, origin of spread of disease. For this reason, it is advisable to use insect repellents especially in summer season.
A Thousand Attractions with One wonders
The diversity of India offers the possibility of visiting a thousand and one corners. In the first trip to the country you can start by three cities of the so-called Golden triangle: Delhi, Agra and Jaipur.
In Delhi, you will discover the capital of old and new. You can contemplate Qutub, the first Islamic city, Red Fort, and the mosques of the Pearl and Jama Masjid, the largest in the country. ​
In Agra, in the state of Uttar Pradesh, the Taj Mahal, the white marble mausoleum of Emperor Shah Jahan built for his wife, Princess Arjumand Banu Begum. Without a doubt, one of the most beautiful buildings of the earth.
The pink city of Jaipur, the capital of Rajasthan, will delight you with the Palace of the Winds, the Amber Fort, genuine wonders of indian architecture. From here, there is a spiritual getaway to Benares , in the state of Uttar Pradesh, nine hours by train from Agra. Varanasi one of the major cities of India, Its narrow streets, its Gahts and the view of the Ganges with their stairways will fascinate you and invite you to come back again.