Cathay Pacific, the flag carrier of Hong Kong, is among the top airlines in the world. This carrier, founded in 1946, is a founding member of the Oneworld Alliance group. From its primary hub at Hong Kong International Airport, it operates to more than 179 destinations with a mixed fleet of Airbus and Boeing models. It has codeshare partnerships with 21 international carriers, including Iberia, Air China, Finnair, British Airways, Air Seychelles and Dragonair. Recently, Cathay Pacific received its first delivery of Airbus A350, and this was unveiled in a grand event, which was attended by media, employees and some notable guests.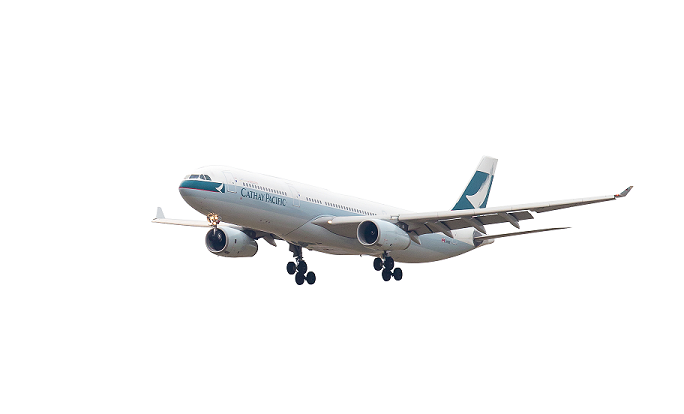 Fantastic Experience Onboard A350
Speaking on this occasion, the Chief Operating Officer of the airline said that the reason behind the induction of A350 into its fleet is on the lines of their passenger requirement of sleeping well and enjoying first-class entertainment and products onboard. He further added that combined with their new features and lower noise levels and cabin pressure, passengers will have a sound sleep on the flight. Also, the aircraft has been equipped with best in-flight entertainment system, with each seat featuring HD touchscreen personal televisions on which passengers can enjoy a selection of TV shows, music, movies and live news channels. They can also enjoy the in-flight Wi-Fi service to work or connect with their families by opting for it by giving a small amount at the time of online flight booking.
Latest Features on its Different Seating Class
The Airbus A350 aircraft consists of 280 seats, which have been further divided into 214 Economy, 28 Premium Economy and 38 Business class seats. Its Business class seats will get an updated look; however, it is likely to be close to what is being offered by the airline on its Boeing 777-300ER aircraft. Besides this, the seats have an increased pitch of 45 inches while the personal TV size has increased to 18.5 inches. Cathay Pacific also has plans to offer some other features, including Wake Up Call and Do Not Disturb functions in its in-flight entertainment system. The seating layout for the Business class on this aircraft would be 1-2-1.
The Economy and Premium Economy class seats also have some new features, including the tablet holder, which will make it easy for passengers to enjoy entertainment on their personal devices. The seating layout of the Premium Economy class would be 2-4-2 with seat pitch being 40 inches with recline movement of 9 inches. All seats will have full-length leg rest and personal TV, whose size would be 12.1 inches.
The seating layout in the Economy class would be of 3-3-3 configuration, with each featuring a personal TV of 111 inches. The seat pitch would be of 32 inches with the recline movement being 6 inches.
Initial Plans for A350
Cathay Pacific, by introducing this aircraft in its fleet, becomes the third airline in Asia to do so. Initial plans are to run the aircraft for regional and domestic flights, such as Taipei and Manila, so that the crew gets familiarised with its technicalities. Its first international run is scheduled to happen in September, with a flight to London, which will be followed by flights to Auckland and Dusseldorf.
The carrier has more A350s to receive in the future, with 12 more in 2016 and 10 each in 2017, 2018, 2019 and 2020. It has to be seen as to how passengers react to this fantastic aircraft from Airbus and whether it helps this Hong Kong-based airline to satisfy its customers. Air ticket booking with this carrier to enjoy the services of A350 can be done on leading online travel agencies.