In the current marketing landscape, it is absolutely necessary to have a solid online presence – that means having a business website at the very least.
Whether you own a big business or simply a mom-and-pop, a good website plays a vital role in increasing your business' visibility. Not only does it make your service more credible, it also helps you in reaching out to your potential audience, and your reach is worldwide, too!
Luckily, unlike just a few years ago, building a website today is no longer an extravagant and challenging task. There are several website building tools out there to help you come up with a good, interactive, and easy to operate website.
However, there are a huge number of builders to choose from, so you better do your research. Not all of them are equal in terms of competence. It is therefore extremely essential to browse through the reviews and find the best website builders who will provide quick and effective services.
As of now, we are reviewing Bookmark.com, which is an excellent website building tool that helps you create a professional looking and attractive website in less than a minute. This tool is powered by artificial intelligence, making the process of coming up with a website a complete breeze.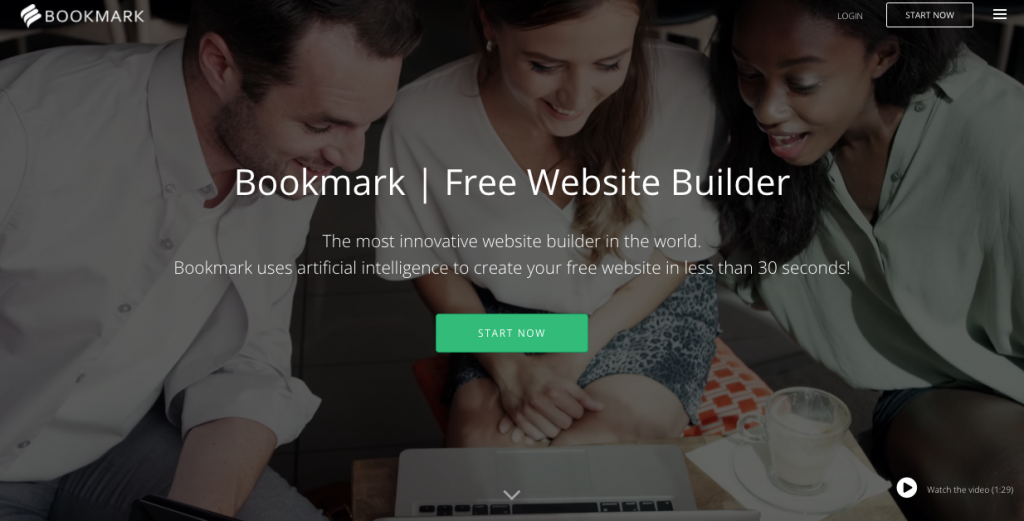 Step #1 — Create Your Account
Head to Bookmark  to create your first free website. Click the "Start Now" green button.  There will be a pop up window that will ask you for your name, email address, and password to register. You also have the option to sign up via your Google Plus or Facebook account.
In either case, enter the exact, correct information to get done with it right away.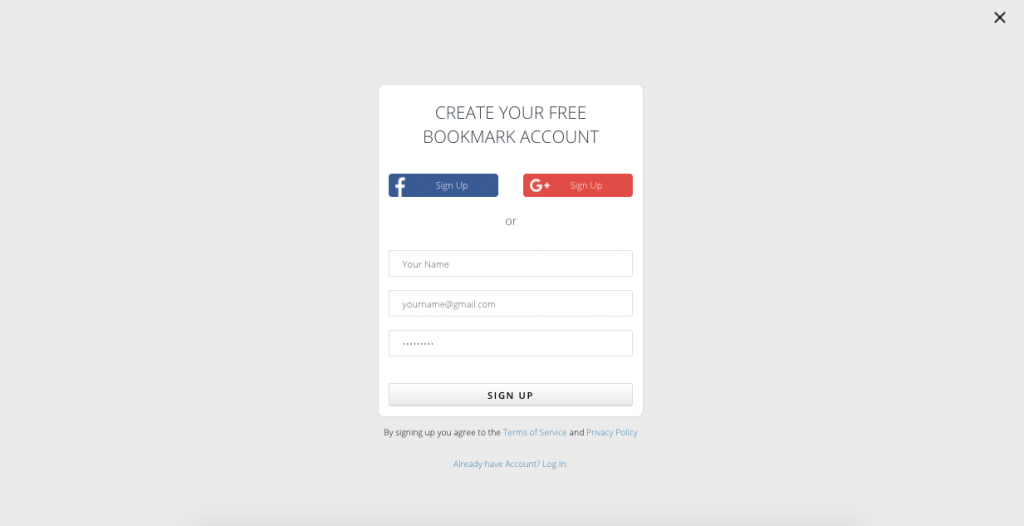 Step #2 — Tell AiDA What You Need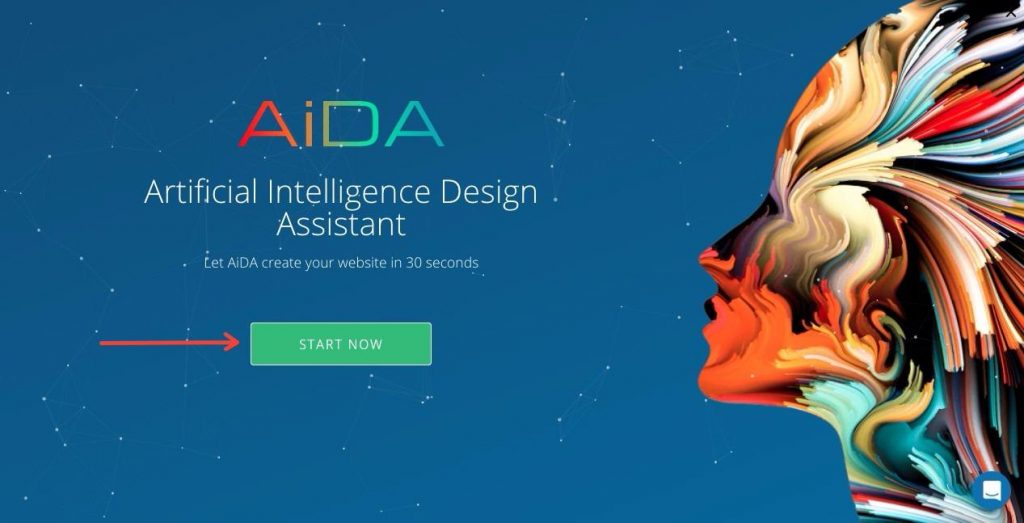 After completing the first step, you can now do the next part where you will be required to interact with Bookmark's Artificial Intelligence Design Assistant (AiDA). Choose that to make your website building process quick and easy.
Based on the information you will provide – from type of business to whether you need e-commerce capability or not – AiDA will create your website quickly and efficiently.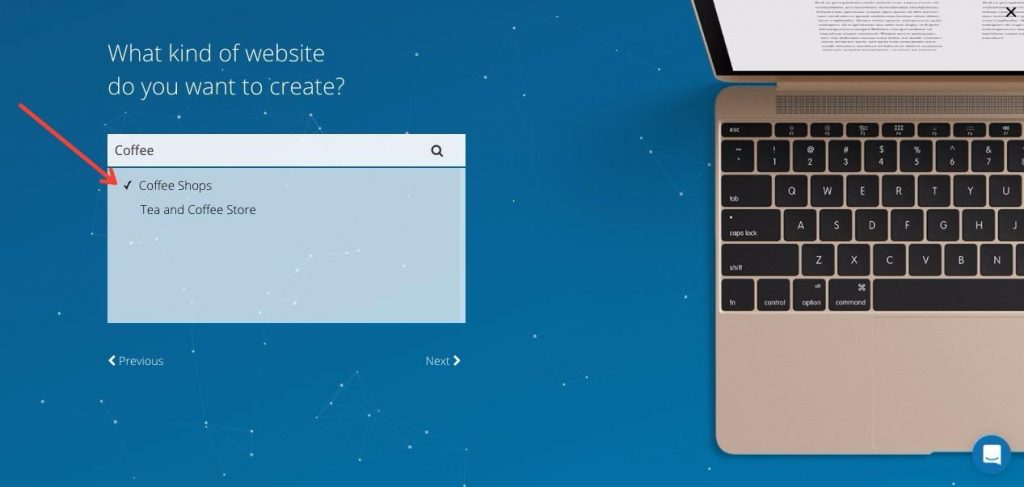 Click on the green "Start Now" button to get started with the process.
You will be asked to choose your type of business. If you have a coffee shop, for example, just choose "Coffee Shops." There are hundreds of businesses listed, so you can definitely find yours.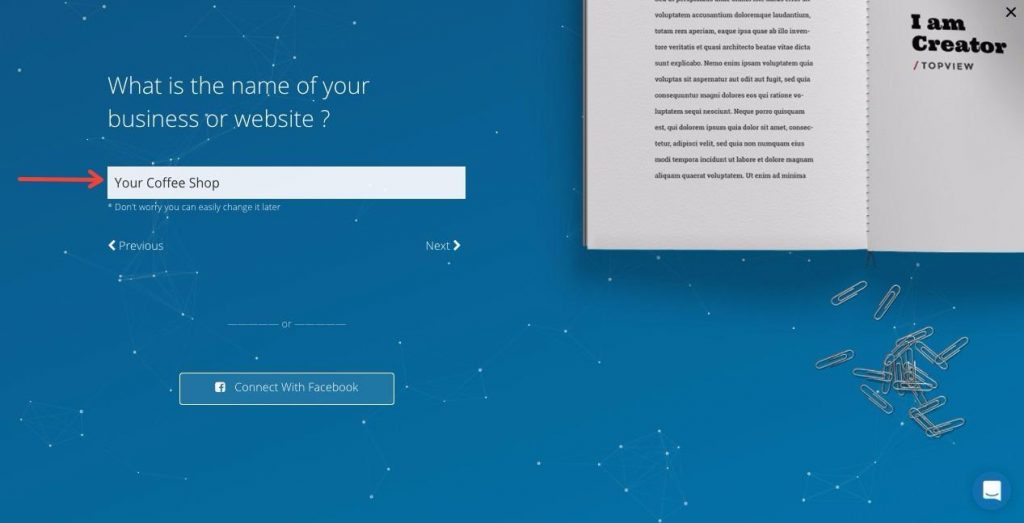 In the next part, you will be asked to add the name of your website. You can easily change it later, too, so there is no need to spend a lot of time on this page. Then, check whether you need e-commerce to be integrated in your website.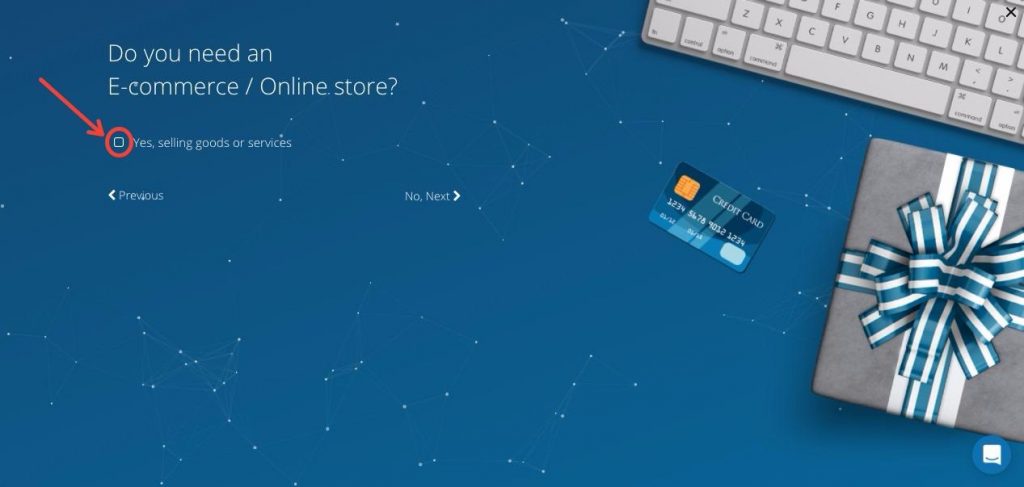 The next step of the AiDA process is to enter additional information you would like to enter. It is not all required so fill out depending on your comfort level.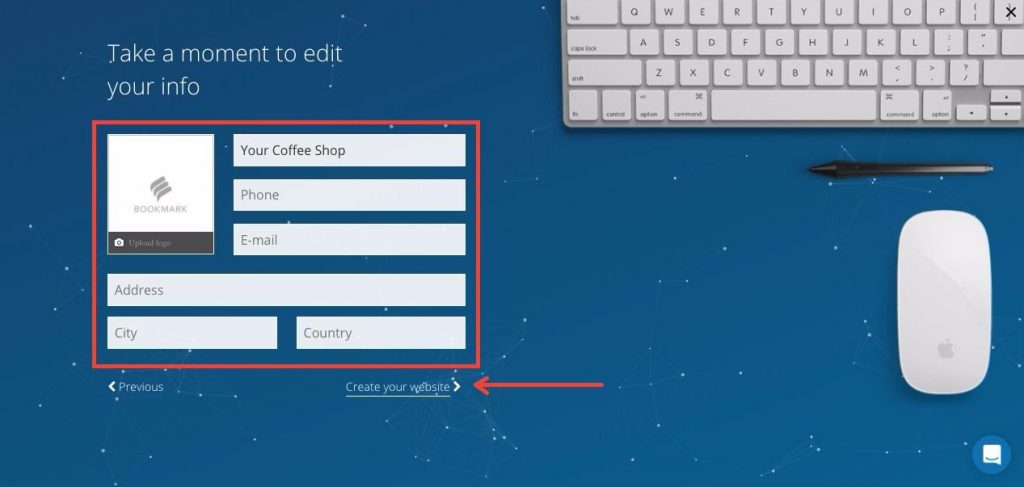 Finally, click on the Start button. Sit back and relax while AiDA adds all the elements needed to make a professional looking website that will fit your niche.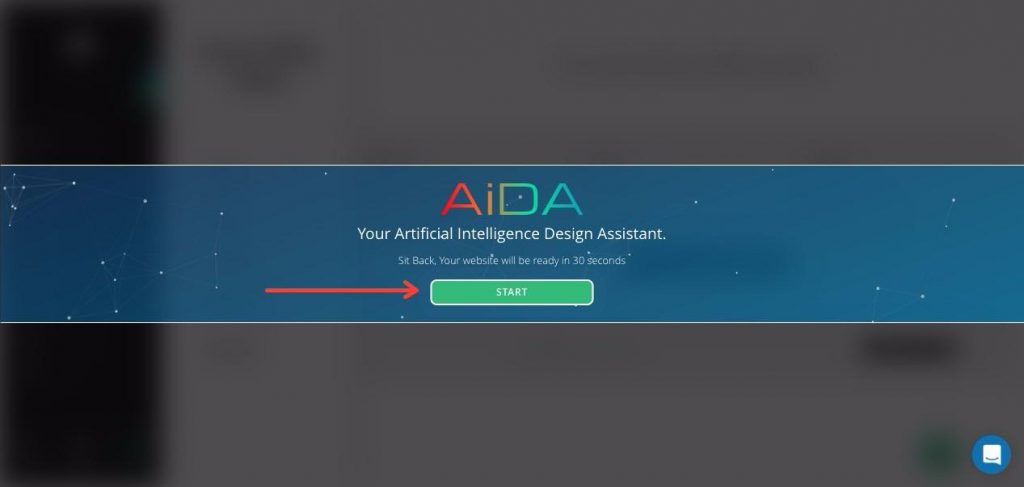 Step #3 — Edit Your Website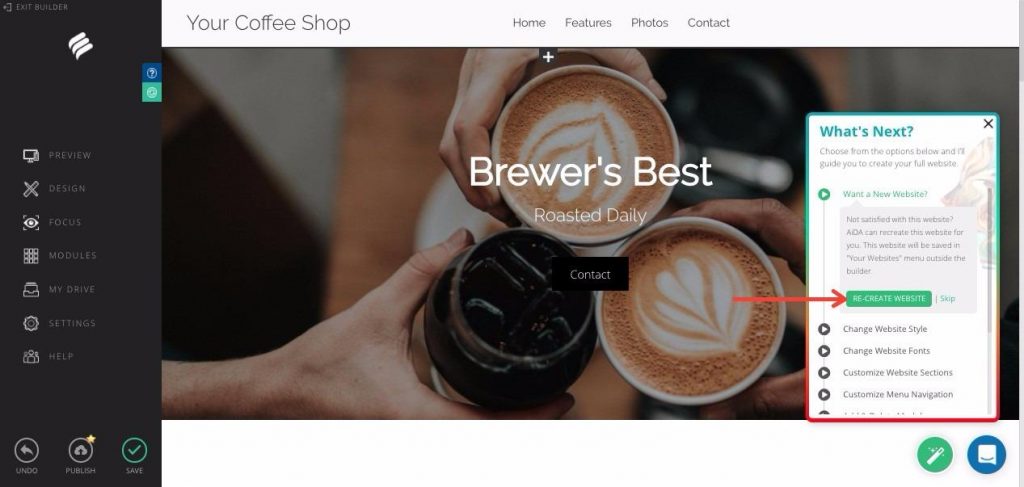 Once AiDA finishes your website, you can take a look and review it. If you are not satisfied, just click on the green button (Re-Create Website) to get the AI to create another template. You can do this again and again.
If you change your mind and decide that you like the previous template after checking the new one, you can always go back to the previous one. Every new template of your site is automatically saved in your dashboard.
Once you're satisfied with your website, you can use the onboarding wizard for learning the new techniques for making simple edits. This will help you in personalizing your site according to your preference.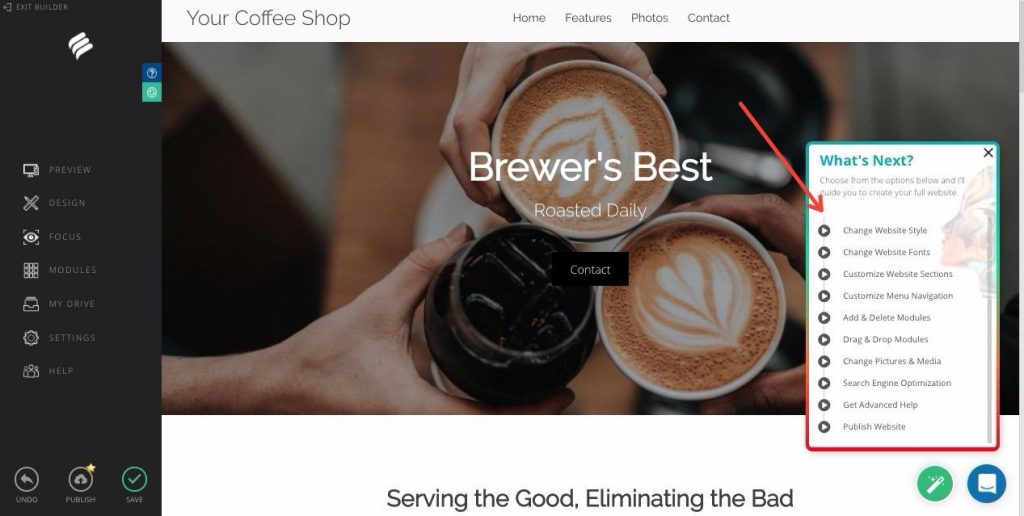 If you're not looking to go through the huge chunks of information, AiDA will show you how the edited site will look at the right-hand side of your screen.
Now that you have an idea of how you can create your business website, head on to Bookmark and sign up. With the Bookmark AI website builder, creating your website has never been made easier.