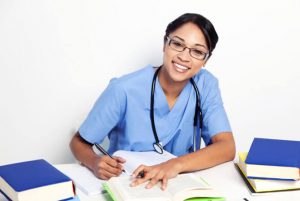 A good admission essay is important to get into a nursing school. An admission essay helps the admission board to determine whether a particular student is serious about getting into their programs or not. There are some important elements that are needed to include in the admission essay. You can follow this guide to write a good nursing school admission essay.
How Can You Write A Good Admission Essay?
An admission essay is the way by which schools screen the students.
‌Following the instructions
It is important for you to follow all the given instructions while writing an application essay. If the school has not specified the length of essay, then don't write more than two pages.
There are chances of committing grammatical mistakes and spelling errors in last minute submission. To avoid the same, start things well in advance. It is important that you prepare an outline before writing the essay. Start by jotting down the key points that first come to your mind. Such ideas can be very helpful at a later stage. Before final submission, make sure that you proofread the essay carefully.
Think of yourself as recruiter
It is important for you to keep yourself in recruiter's position. It will help you to keep his or her viewpoint in mind while drafting the application. You can use quotes for adding interest to your essay. Make sure that you keep the paragraphs short so that anyone can read them easily.
Include stories for Better essay composition
Admission officers read a lot of applications. Hence, it's important to write your essay in a way that it stands out from other applicants. You can use different examples and details to make it impressive for them. Make sure you explain details in a short paragraph along with the experiences that have shaped you.
It is important for you to answer specifically to application questions. For instance, if the question is 'why do you need this job?', then your answer must include complete knowledge about the requirements and your skill set. You can study their websites to know all about nursing and nursing application essays. Also, you can explain how your skills and experience will help them in future.
Your application essay should have an introduction, content and conclusion to make it easily understandable. You can add a impressive statement in the concluding part to make it stand out from other applicants.
Things To Include In An Application Essay
There are different things that should be including in a nursing school application essay. Some of those are as follows
Your future viewpoint
‌Experiences in patient care and medical training such as internships, volunteer opportunities, etc
Basic character traits focusing on strengths and desires to get into a nursing school
Reasons to choose your application over other applicants
‌Reasons to get into a nursing school program
Academic accomplishments and interests
Conclusion
An application essay forms an important step for getting into a nursing school. As an applicant, you should plan and write the application in a way such that it has all the important information.