maximizing Property Potential
Even a relatively modest property can be a profit machine if you prepare it right. Keep in mind, this isn't some "fast" job. You are going to want to spend as much time as you can, prior appraisal, renovating the premises. The most cost-effective way to get things done is through as many DIY fixes or upgrades as you're able to perform.
However, you'll likely need contractors for some things. Also, you'll definitely want to get consultation so that all the permits are in order for whatever upgrades you pursue. With that in mind, following we'll explore three key things you may very well want to do before listing your house for sale in your local market.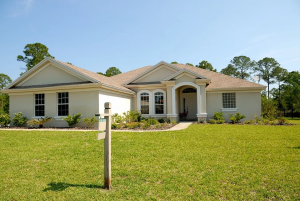 Get All The "Honey-Do's" Done




There are always little things that need attention on any sort of property prior listing. New coats of paint indoors and outdoors are relatively achievable DIY projects. You'll want to fix any leaks that you can fix without the need of professional plumbing services. For the others, you'll want to call that plumber.
Mow the lawn, trim the hedges, clean the gutters, effect roof repair where applicable, change out the lightbulbs, shampoo and/or vacuum the carpets, and clean the junk out of the basement or attic. Get rid of all the cobwebs. Spot-check walls to see where repair or painting may be necessary. Weed the garden. Set up a list and go through it.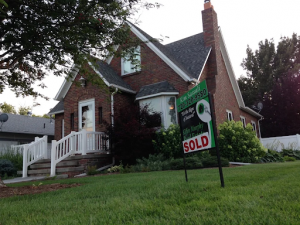 Inform Your Remodeling Efforts Through Consultation




Talk to local contractors, friends, and family pertaining to the best upgrades or remodeling choices for your property. Look online for content or tutorials you can apply to your property—a really good resource is this online article, "

How To Get Your House Ready to Sell by ISoldMyHouse.com".

Transformative Renovation Tactics




Something else you'll want to look into are transformative remodeling tactics. It can be feasible to add a room or knock down a wall on your property. A $20k tiny home can be added as an "outbuilding" which, if fully functional, could be sublet by future tenants, and will definitely expand property value.
Solar energy arrays can add $5k to $20k in value after materials and installation cost, depending on what sort of panels you get, the state you're in, the size of the array you put together, and how much installation you approach from a DIY angle.
Landscaping is additionally quite a worthy endeavor if you're going to sell your home soon. If the lawn good, great! Keep it mowed. If it's not doing well, you might look into a more aesthetic option, like bushes planted over wood chips in an array, or whatever suits your yard. Think outside the box.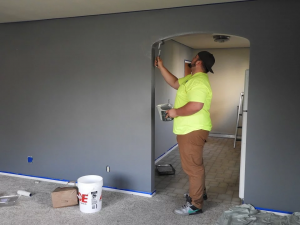 Get Everything Remodeled,

Then

Appraised




Once you determine the best sort of augmentations for your property through research and advice, effect those remodeling choices in accordance with proper code law and permits. Only after you've gotten the property updated in this way should you seek official appraisal.
Certainly, in the consulting phase, you'll want to seek some sort of appraisal. However, the sort necessary prior listing is of a different kind. You need to know how much your property is worth, and how the neighborhood is doing, to determine what level of remodeling you go for.
Sometimes conditions are such that if you don't sell your property as-is, you'll lose money. For the most part, though, there's always room for improvement. But there's no use getting appraisal before you effect that improvement. It's basically the cherry on top of the refurbishment cake.
Selling Your Home At The Price You Intend
Property upgrade and refurbishment can add tens of thousands of dollars to the value of your property. Much of these remodel tactics can be done effectively and qualitatively through DIY efforts. The key factor is time.
Accordingly, if you're preparing to sell, fix all the little things you can and get advice from the right people on which things to do, then do them, and get appraised. If you follow a course of action like this, you're more likely to see the highest appraisal for your property.
There will be closing costs, and buyers will try to talk you down in all likelihood. Expect $20k in closing costs, or thereabouts, and determine what level of profit you need to sustain from remodel to overcome your remodeling costs.