Soups have always been a top choice for people to start with before indulging in main course and the rest of the meal. It acts as a starter and it's refreshing to have one. Indian cuisine remains incomplete without a soup. As the people are now more health conscious, fitness has become their prime focus. They look out for healthy recipes that not only satisfy their taste buds but also meet their calorie requirements. To cater their tastebuds and meet the nutritional requirements, we have formulated a special recipe for lemon coriander soup. This recipe has all the nutritional value that will help you to stay healthy and meet your fitness goals as well.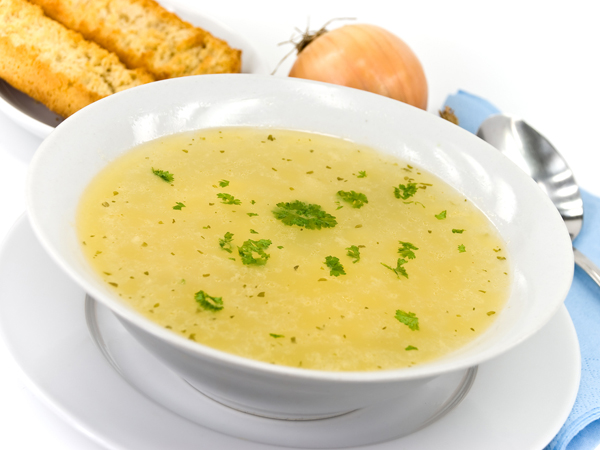 Recipe to Make Healthy Lemon Coriander soup
The recipe to make a healthy Lemon Coriander soup is as follows with the required ingredients as well as the step by step process to make it. Even if you know nothing about the soup, reading the recipe will help you make it quickly.
Ingredients used in making the Lemon Coriander soup
Chopped carrots – ¼ cup
Chopped beans – ¼ cup
Chopped capsicum – ¼ cup
Chopped cabbage – ¼ cup
Water – 3 cups
Peppercorns – 3-4
Lemon juice – 5 tbsps
Olive oil – 1 tbsp
Bay leaf – 1 piece
Chopped coriander – 3 tbsp
Spring onions – 3 tbsp
Corn flour
Salt and pepper according to your need
Steps involved in Preparing Lemon Coriander Soup
Follow the step wise process of preparing a tasty Lemon Coriander soup at your home in no time.
Heat the Oil and Mix Vegetables
The first step in making this healthy soup is to heat the oil in the pan. Later, Fry the mixed vegetables that includes chopped carrots, beans, capsicum, and cabbage for 2 minutes. Now add water, salt and peppercorns and let it boil for a few minutes. You can also add 1 bay leaf for an added natural flavor.
Add Corn Flour
The next step is to add corn flour and salt in the mixture to make it thicker. Adding corn flour is optional but if you want a better texture, you can add it to your soup.
Add Coriander and Lemon Juice
Once the mixture gets thicker, you need to add coriander, lemon juice, spring onions and pepper powder. Let the whole mixture boil for few minutes. To enhance the taste of lemon coriander soup, you can also use lemon wedges or rind.
Use Cornflakes or Breadsticks
Increase the taste and quality of the dish by serving it with breadsticks as well as some coriander on the top. You can also pour cornflakes at the top of the soup if you like it. Now, your delicious healthy lemon coriander soup is ready to be served.
Tips to Remember
You can also add broccoli, mushroom, and zucchini to enhance the taste of the soup.
Adding corn flakes is optional as it is usually not recommended for those who are on weight loss or low carbs diet. It will also make the soup thicker.
Adding cornstarch slurry will thicken the soup for a better texture.
The Last Words
This was the recipe for lemon coriander soup that has an amazing taste and it smells good too. With this recipe, you will be able to maintain your fitness and reach your goals. The vegetables present in it will add to your facial glow. Lemon and coriander is said to be rich in vitamin C thus fulfilling essential vitamin requirements as well. You can have this delicious soup in the morning or can end the day with it. Try this healthy recipe for amazing fitness results.