The state bank of India offers various products for you. As we all know, SBI is the well-known bank in India. They can provide you travel, shopping, lifestyle, fuel surcharges waiver, dining, and more facilities along with rewards, gift vouchers, extra points also available. This bank is trustworthy, and they can maintain it through fulfilling your desire by a different type of products.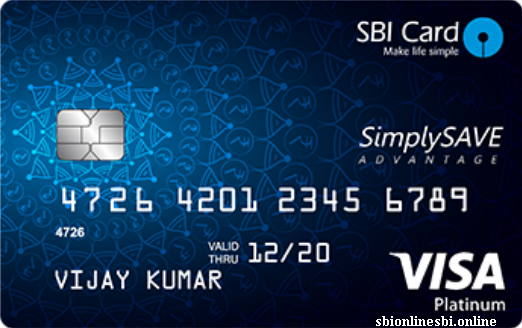 Age Eligibility And KYC Factor
If you want all the services, then check online your age eligibility and KYC part. As per the bank, you should be in 18 years age bracket with a clear previous report. For KYC identity proof, address proof, and income proof have to submit with recent passport size photograph.
Now you are aware of KYC which have to submit during application request submission. You can have two option an online and offline. For an online, have to visit the official site. Fill your personal and professional information, upload documents, registered email ID and mobile number. For the offline, you have to visit the nearest bank branch and fill application form along with self-attested documents.
What Are The Attractive Features Of SBI Product?
They can provide you all type of privileges such as lifestyle, shopping, fuel and more. Let's find the beneficial features of SBI credit card.
Lifestyle: It's for them who love to spend their life with full of sophisticated way. You can earn 50,000 reward points and welcome gifts as well. In lifestyle has offered two types that are Elite and Elite Advantage.
Reward: Reward points are beneficial when you can purchasing like grocery, dining and international spends as there are 5* Reward Points. With reward product, you can get Platinum and Platinum Advantage.
Shopping: It's a product for shopaholics, loves to spend more on shopping, also can get 10* Reward points on shopping with exclusive partners. For shopping, you can have Unnati, SimplyCLICK, SimplySAVE, STYLEUP Contactless, SimplyCLICK Advantage, SimplySAVE Advantage, Tata Platinum and Fbb Styleup.
Travel: If you love to explore the world, then it's for you. There are many exciting reward points and vouchers you can have when booking an air ticket and travel. You can have Air India Signature, Platinum, Mumbai Metro, IRCTC SBI Platinum, and Yatra product as per your usage.
How Can You Explore More With SBI This Product?
You can make payment, check statement, and rest advantages you can take.
Payment Method
You pay bills with your credit card payment. They can provide you an online and offline payment facility. For online payment, you have net banking, mobile banking App, autopay, RTGS, and NEFT service. You can register yourself from any of them and pay bills before the due date. For the offline, you have to visit the bank and pay bills by cash and cheque.
The Bank Statement
If you want to know monthly transaction report, then the bank can send you on the registered email ID. You can check all the details like swipe report, where you can spend more, limit, and more. It's your tracker who tracks single swipe report.
You feel free to call on SBI customer care toll-free number 1860 180 1290 and clear all doubts within a second.