Ever had the feeling to go to some distant land and have a world of your own, with no one of your present world interfering? A place where you can sit on the shore and gaze at the limitless sky for hours. A place where population density is moderate (you'll know its importance of you're from a densely populated country),a place which not only has rich heritage of its own, but also rich cultural ties with many communities. A place where climate is maritime and housing is affordable. Where you can sit and deduce the meaning of life, universe and everything.
Time to come back to the reality. I know, the place building in your mind was not only the epitome of peacefulness, but also somewhere you'd eagerly wish to visit. And well, such a place does exist. People living on the blue planet which revolves around a yellow star which in turn wobbles its way in the milky way galaxy, call the place I just described as "Nova Scotia."
Where is this Place?
Nova Scotia's literal translation in Latin stands for "New Scotland". Not only is it one of the three maritime provinces of Canada, but also one of the four provinces which make up Atlantic Canada. Nova Scotia is second smallest amongst the ten provinces that make up Canada. With a population of around just 10 lakh, it is one of Canada's most populated province. Along with having the metropolitan city Halifax as its capital, Nova Scotia has both hilly terrains and ocean shores for both adventure enthusiasts and peace lovers. Surrounded from sea from three sides, the place is a perfect peninsula.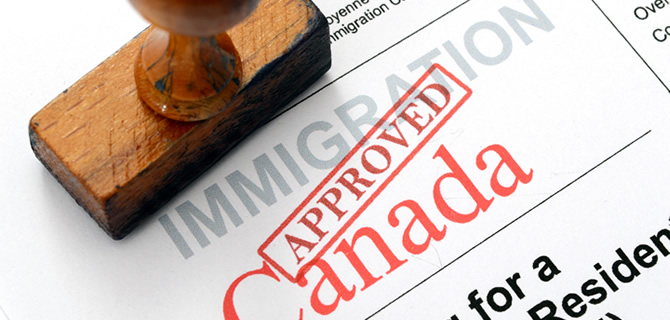 Why Nova Scotia?
There are many reasons why someone would like to do Nova Scotia migration and settle there. Some of such reasons are after mentioned.
Extreme climates get moderated because of being surrounded with sea from three sides.
Moderate population density. Large enough to be urban and small enough to be free from problems of overpopulation.
Rich heritage and cultural ties with many communities.
Hilly terrains for trekking.
Wide variety of cuisine.
The country is known for its hospitable residents.
Immigrant services association of Nova Scotia makes immigration procedures as easy as possible.
Beautiful and diverse landscapes which are sure to capture your heart.
Why should I choose the best Immigration Services Associations of Nova Scotia?
There certainly are a huge number of benefits of choosing the best Immigration Services Associations of Nova Scotia,  the major ones listed below.
The best associations have collaborated with the government and hence are completely legitimate.
They take care of most of the documentation work after you have authenticated your identity.
They charge only as much as is chargeable, with only a marginal profit per person, instead of looting them like illegitimate associations do.
The best ones have been in the job for decades and hence provide the services hassle free. Apart from taking care of immigration procedures, they also help in housing and other basic necessities.
They'll be your sneak peek in the new country.
So, what are you waiting for? Pack your bags, prepare your passports and visas, and brace yourself for the adventure that is awaiting you.