A water dispenser is an extremely worthwhile investment, whether it is destined for the home to service a busy family, the office, or a larger institution or centre. Before you go ahead and order a water dispenser, take a look at the points below and get ready and enjoy fresh, cooled water at the touch of a button. Before long, you will wonder what you ever did before it was installed!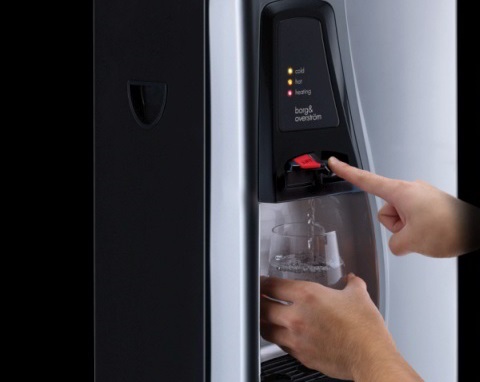 Location
Is there a suitable location for your floor water dispenser to be installed? There is a large range of different styles and sizes available, which means there is usually a water dispenser to fit any home or office. From a countertop version to a full-length, free-standing one, there is a water dispenser for any situation, whether it's a board room, sports hall, office, educational institution, place of leisure, or health care centre. Borg & Overstrom provide an install kit that allows for simple and easy installation, and it is compatible with a range of different applications.
Number of Users
Consider the space you have and also the number of people who are likely to be utilising the dispenser on a regular basis before making a decision regarding the size of dispenser. Small dispensers are great for use by six to ten individuals. Choose medium dispensers for between 11 and 25 users. A higher-capacity dispenser is recommended if you expect more than 25 people to use it.
Water Options
Depending on where you decide to install your water dispenser, there are a number of water options available. Many dispensers can offer hot and sparkling water in addition to the more traditional cold and ambient water choices. This provides a greater degree of flexibility and usability for the dispenser.
Key Features
With features ranging from an integrated cup dispenser to touch panel controls and an auto-lit dispense area, top-of-the-range floor dispensers are a far cry from the water coolers of the past. Not only do they dispense delicious water at a customisable temperature, but the latest models also happen to look great. Adding a sleek floor water dispenser to your office space can only serve to make it look even more stylish.
Accessories
Modern water dispensers are generally available to purchase with a range of accessories. The might include CO2 regulators, filter kits and sanitiser kits. It is recommended that the dispenser be fully sanitised once every six months to ensure optimum performance and longevity. There is also the option to purchase own-branded sports bottles that are compatible with the dispenser of your choice, which is great for gyms, schools and large work spaces.