Cruiser motorcycle apparel that comes in a wide variety and in all different sizes and styles to please the whole family makes biking a unique and comfortable experience. All of a biker's needs can be found, normally in one convenient store, and the riders are then ready to go off exploring the countryside. Among the many selections, you will find the perfect jacket, a variety of helmets, boots, chaps, gloves, and gear of all sorts The following are a few examples of available recommendations: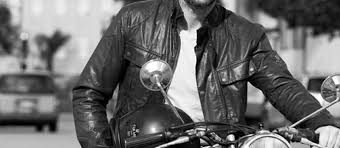 Motorcycle Jackets
A durable leather jacket is not only stylish, but it also provides warmth with a zip-out lining, keeps flying small debris from hurting you, and reduces road rash if you fall or are in a crash. A variety of styles include traditional jackets, bomber jackets, European collar jackets, street jackets, and others. A multitude of outside and inside pockets give plenty of storage space, hidden zippers and detailing contribute to a sporty look, and a perforated action back and vents allow air flow.
Ladies Jacket With Fringe
To create a "different" image, consider a jacket with fringe, good craftsmanship, and in a soft and supple quality leather that makes a lady feel like a rock star. One such jacket is available not only in black but also in the unusual colors of oxblood and whiskey. *
Covert Versatile Helmet
Scorpion took a polycarbonate shell half helmet and added a drop-down retractable tinted sun visor to protect from sunlight and ease eye strain. A rear sleeve can convert the helmet to a one-quarter open-face, and you can then attach an included front mask. An additional clear visor is included for night-time riding. *
Airfllite Good Fortune Blue Helmet
This is just one of the many versions of helmets that are decorated in a variety of ways. This is a shell that has ancient gold-flaked symbology with a dragon and is said to bring prosperity.
Where to Find These Items
Eagle Leather is the premier destination in the Northwest for a fantastic selection of biker apparel, accessories, and riding gear of all kinds in its 22,000-square-foot showroom in Lakewood just South of Tacoma. In addition to helpful and knowledgeable staff, they also provide an in-store alterations department to make sure that everything has the best fit.