Rubber mats are used for a variety of purposes in every area. They are used for commercial purpose, industrial purpose and athletic or exercise purpose or in the household. Largely they are used for stable and anti slip surface that can prevent a fall. In commercial settings they are used for continuous flooring all over the building. There is a wide range of rubber mats in the market. They serve as entrance mats, anti fatigue mats, safety mats, indoor office mats, automobile mats, gym mats, yoga mats, swimming pool mats, outdoor mats, insulation mats, runner mats, electrical safety mats etc. Rubber mats serve as a good flooring system that is used for wide application. They are made from genuine quality rubber so that they can withstand extreme conditions outdoor and indoor. High temperature, snow can damage the rubber mats faster. Rubber mats that are indoors have to suffer roughness from kids and pets. In the kitchen they are exposed to corrosive ingredients, oil and grease. All these rubber mats should be able to withstand these exposures. The rubber mats should be durable so that they don't tear or rupture due to exposure.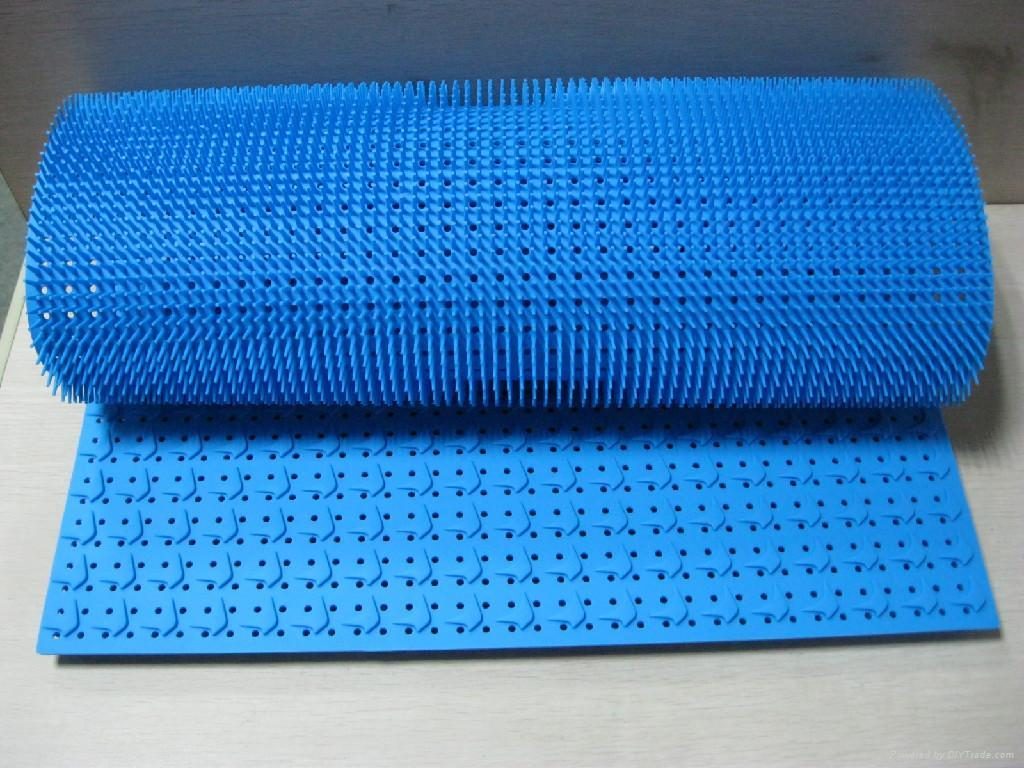 Industrial grade rubber mats are exposed to even more corrosive substances. In chemical industries, acids and alkalies are equally harmful therefore the rubber mats should be so strong that they do not affect the flooring. At the same rubber mats should be able to withstand the rough and tough exposure. Moreover, the heavy equipments may cause a severe impact on the rubber mats. When you make a purchase of rubber mat make sure you do take care of all these factors. When the flooring is exposed to oily or greasy substances, rubber mats should not be plain instead you should opt for secured or skid resistant designs. Generally rubber mats are available in black color in different designs as secured or fluted. The rubber mats are available in the size range of 1.8 meter X 0.9 meter to 2 meter X 1 meter. The thickness of rubber mats is in the range of 8.5 mm to 25 mm for chequered or fluted rubber mats and 6.5 mm to 25 mm for plain mats. You can choose from a wide range of rubber mats so that you can keep the floors skid free and neatly protected.
Rubber mats are used as flooring. Nowadays rubber mats are available in the form of interlocking tiles that can be fit one to another so that it can be perfectly covering the floor. So rubber floorings are available in the form of rolls or sheets or tiles so that they can be easily spread on the floors. They are available in different designs and colours, chequered, fluted, or plain. For the safety of the employees in the factories and children or pets in the house, rubber mats will offer good support and protection. The rubber mats are strong and durable so that they can withstand the weights and exposure to environmental conditions.