So far Samsung has done an amazing job in the Galaxy Note series and now here comes the new level, with the launch of Samsung Galaxy Note 5. Yes, the new phone would not be new in the configuration of hardware but also we would witness new software.
Samsung has done perfect thing in case of Samsung Galaxy S6 (launched few months ago), the camera specs, display or processor, everything was almost perfect but if I had to make a negative aspect on the image quality of the S6 is the white balance. Despite constantly promote the S6 brings IR allowing hit better with the white balance sensor, I have found some situations where the photos came out slightly bluish (outer shadow mainly) or noticeably warm (indoors, usually with light fluorescent). It really is a minor issue that is not seen unless you compare it directly with a dedicated camera photos or other smartphone, but it's there. Hope, Samsung would fix the white balance issue in the Samsung Galaxy Note 5.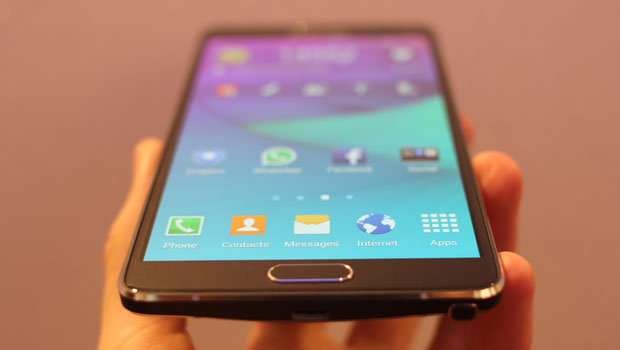 Another small problem I've found is something that I detected in the Galaxy Note 4 and initially thought it had solved. I mean the edge sharpness of the image. This may be a point flaw, but to take pictures in landscape mode the far right of the image was slightly blurred compared with the rest of the image. It's something I saw and occur in the HTC One M7, and this time was related to image stabilizer. It is possible that here too, so do not think that happens in all units so, another thing that we can expect Samsung to fix in the Samsung Galaxy Note 5.
We cannot forget the front camera, which today becomes a very important element thanks to the rise of selfies. I've noticed a pattern manufacturers include very angle lenses at their front cameras and sell them as positive parquet allow you to include more people and objects in your frontal photos. This is a double-edged sword. Yes, a wide-angle lens lets you include more people and objects in the picture, but at the cost of distorting the edges. This means that if we take the selfie our face trying to occupy much of the picture, our neck, chin or forehead will be stretched and distorted, creating a downright unsightly. The trick is to move away from the camera and focus, which is where the lens less distorted and where we look better. The problem is such that if the two people in the photo have a remarkable difference in height, one probably sticks with its stretched face. And we already have news that Samsung Galaxy Note 5 would have 5MP secondary or front facing sensor.