If you cannot go to the gym, then make your mobile phone your workout buddy. With the right apps, you can make things simpler and even systematize the process of attaining and maintaining an ideal shape.
In fact, there are different nutritional, tracking and coaching apps that help you live a healthier lifestyle by providing a detailed diet plan, tracking your calories intake, collect stats about a walk, run and even be in touch with your nutritionist or fitness trainer.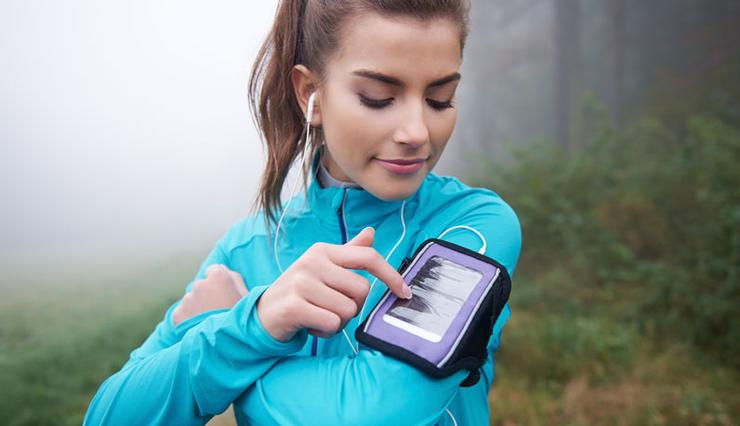 Below are the best and top 6 fitness apps that can help you stay fit and lead a healthy life.
This app is a complete fitness package. This app delivers the best services ever from cardio, strength, Pilates and stretching exercises to yoga sessions. Some of its free features include verbal indications and instructions, demonstrations in the form of the video of fitness trainers and it synchronize workouts directly to Google Fit, Health, and My Fitness Pal.
To stay healthy and fit, then don't hesitate to spend your money as a little spending can help you in terms of your health. Sworkit premium features provide more personalization like exclusive exercises for older adults and beginners, setting of custom intervals and pre-built exercises.
Fitnet is a convenient app for the people who have hectic work routine and cannot achieve their fitness goals. Several sessions of (5-7 minutes) exercises are top features of this app.
Another plus feature of this app is that it modifies and tailors exercises according to your fitness level. It also provides the custom exercises considering your limitations due to any surgery or injury.
Yoga is the best exercise for health and fitness. It helps you get rid of many health problems, ranging from your back pain to liver problem. Pocket yoga is a self-guided app that offers great features, for example visual and voice instructions.
For detail of every yoga pose, it uses 150 images to demonstrate the different yoga poses to ensure accurate postures and an exercise log that monitors your daily progress to boost consistency.
Download Pocket yoga in your mobile phone and have a flexible, balanced, stable body and relieve your stress.
The finest feature of this app is its analysis of all the nutritional information and beneficial feedback that help you meet your fitness and health goals. It is a convenient app for grocery shopping. It provides details of each food items and tracks your mood, hunger and sleep level.
Trainerize is a special training software that helps you connect with your trainer personally. It is an all in one fitness kit that you can keep in your pocket and stay in shape.
There are about more than 35,000 fitness workshops and personal trainers connected with Trainerize, offering online services around the globe. The services range from sending workouts to delivering meal plans.
To lead a healthy lifestyle, mental relaxation is extremely essential. Meditation studio is the right app for you to get relaxed whenever you are stressed. This app is one of the best with over more than two hundred meditations, twenty-seven well-known mediation experts, relieve you from anxiety and stress, and help you learn the basics with only one-time payment.
The workout is an essential element that keeps your body in shape. To achieve your fitness goal, you need to work out for just one-hour (max) by following these mobile apps.
One hour of any exercise burns a lot of calories like simple walk burns your 245 calories, jogging burns 490 calories, bicycling burns 420 calories, aerobics burns 600 calories, running burns 560 calories while kickboxing burns 705 calories. The number of calories is estimated for an average weight of 155 lbs.
Author Bio
Katey Martin is a nutritionist by profession and passionate about creating awareness among people to lead a healthy lifestyle. She is also working at Essay Help Deal center on developing a fitness mobile app that will help people stay physically sound and fit. To know more about her, you can contact her on Facebook| Twitter| Google+.