There is an increasing emphasis on healthy eating in the western world. Obesity and other health issues have prompted experts to take a closer look at ways to deter people from junk food. National campaigns such as 'five-a-day' urge us to eat at least five portions of fruit and veg each day, and the likes of Jamie Oliverare working to educate us about the importance of growing and cooking our own food.
On the flipside there are the Hollywood-inspired diets that promise to deliver quick-fix weight loss – the zone, Atkins, raw food, macrobiotic, and paleo are just some of the fad diets that have hit the headlines over the years (not necessarily for the right reasons).And then there are the hipster food fads that draw upon the latest, trendiest food stuffs (think wheatgerm, birch sap and kale) that seem to come and go with the seasons.
Perhaps those looking for healthier (and at times alternative) food choices should turn their attention to Indian cuisine. For centuries, the food cooked and consumed in India has proven to be a healthy option. Not that a meal from your local Indian takeaway every night is going to equate to a healthier lifestyle, but dig a little deeper into India's culinary culture and you'll find a host of good-health-inducing ingredients.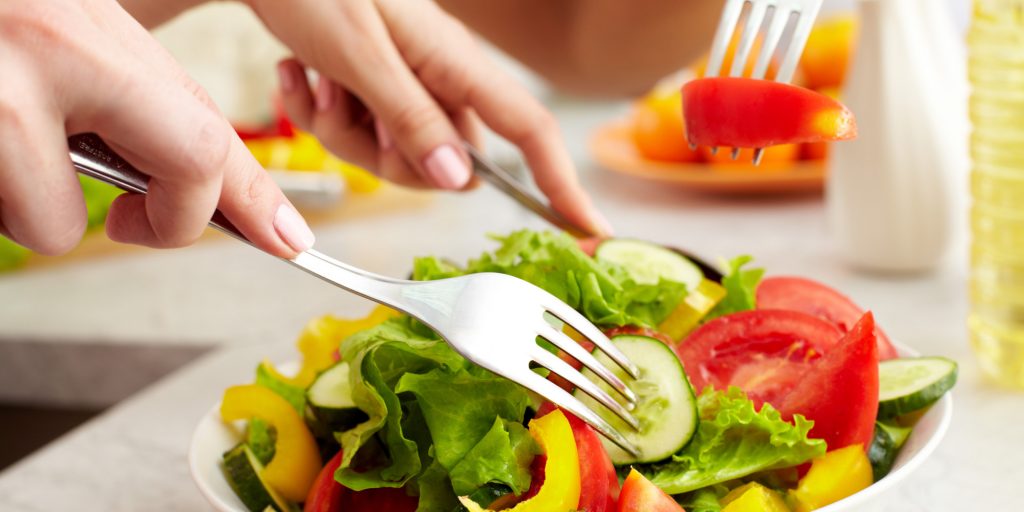 Grains
India has a long tradition of shunning processed grains such as pasta. Of course, rice is on the menu for many in India morning, noon and night, but during Hindu fasts, true grains are not allowed. Instead, grains such as tapioca (sabudana), buckwheat (kuttu) and millet (samo) are eaten as snacks, used to make batters or bread dough or consumed as they are. Those following a paleo diet, take note.
Coconuts
There seems to be an abundance of information available about the benefits of coconuts. Whether they have been cold-pressed into oil or ground into coconut butter, their culinary uses know no bounds. In southern India, in particular, coconuts have long been used to create classic dishes ranging from coconut rice to coconut kulfi. And uses of this wonder-fooddon't stop in the kitchen: coconut oil is also slicked onto skin and into hair for added vavavoom.
Chillies
One of the key ingredients associated with Indian cuisine are chillies. They have seen something of a revival of late – although some would say they never went away. When they're not being added to chocolate, ice cream, vodka or coffee, chillies are being used to spice up numerous healthy-option dishes. Hot sauces are a really popular addition to many kitchens and an Indian supermarket will have some really tasty ones (without the outlandish price tag).
Jaggery
Large quantities of refined sugar is often found in more processed foods than we realise, and it's as – if not more – addictive than any class A drug. Jaggery is an unrefined form of sugar – thought to be better for you. However, a large number of south Asians suffer from Type 2 diabetes, so moderation is key. Used sparingly, jaggery can act as a healthier substitute to sugar.
Head to one of London's best fine dining Indian restaurants to get a taste of Indian cuisine at its finest.