An annual trip to a hill station or a beach is due for every student, working professional to recharge their batteries. If you are looking for something that will fill the gaping hole in your heart left by the monotonous routine life, you cannot go wrong with a trip to Manali. When you choose one of the thousands of Manali Tour Packages, you must choose places that offer you at least one of the following delicacies.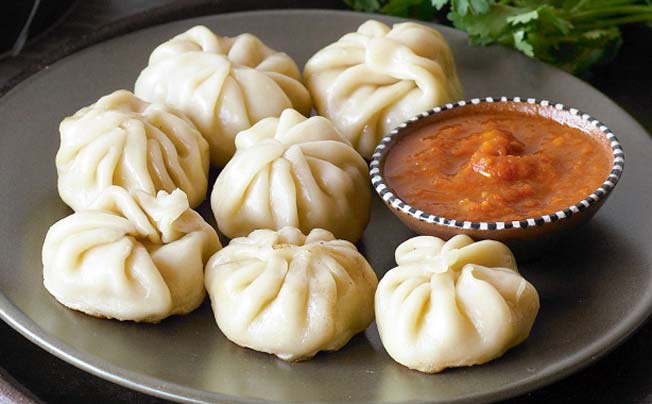 These famous pahadifood items are not just delicious but are perfect for the lost and lonely hearts to find solace in the sweet-spicy combination of the platter.
Chilra – The Dessert for the Heart
Let us break the pattern and start our list of best delicacies with a sweet. Chilra is one of the most famous dessert items that you can find in Manali. Home-cooked Chilra is best served with hot and spicy chutney to make the perfect sweet and spicy combination. The Chilra pancake is often enjoyed with Vanilla ice-cream as a breakfast item in most of the resorts in Manali.
http://www.eatstory.in/best-restaurants-in-old-manali/
Sidu – Mouth-watering Dumplings
The Sidu dumplings are surreal when served with ketchup or green sauce. You will thoroughly enjoy these hot dumplings by the roadside in Manali in the cool weather. We suggest you not to go at a 5-star restaurant to enjoy the true flavours of Sidu. Instead, enjoy a plate of Sidu by the roadside with your loved one a starry night in Manali to rejoice life.
BedhniRotis – Classic Parathas with Chutney
If you think that nothing beats the classic Aaloo Paratha of the north, you will reconsider your decision after tasting the Bedhnirotis. The stuffed parathas will help you stuff your soul with joy and warmth. You can enjoy the Bedhnirotis with either green chutney or vegetable side serving. Make sure that you keep a dinner aside just for the Bedhni roti since it is highly unlikely that you will have space in your tummy after enjoying just two of max-stuffed parathas these.
Kolapuri Chicken and Trout Fish – For the Non-veg Lovers
If non-veg food is your forte, Kolapuri chicken and Trout fish have got your back. These famous non-veg items are available for dirt-cheap prices with all the hygienic standards at most of the non-veg stalls of the Manali's markets.
Your Manali Tour packages must include a visit to at least one of the food street/market where they serve these fine dishes.