In the modern technologically advanced society, there is seen an increasing trend of posting snaps on photo sharing web sites, uploading photos on social networking websites, drafting blog posts, writing comments about the services, and products of the website.
The internet is a free medium, where everyone can exchange their thoughts, opinions, and viewpoints. However, businesses and bloggers do not have the right kind of protection to protect themselves against negative remarks.  There are some categories under which any web user harming the image of a business unintentionally or intentionally can get sued.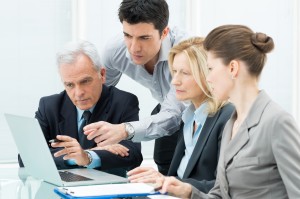 Reasons to get sued for Online Activities
Business owners write blogs as well as comment on their competitors. Consumers of the business write reviews about the businesses that they support or products/services they have purchased.
People have all the liberty to write, and post text/photo / video, etc. anything about anyone. Though for circulating any false information via social media channels can put you at a risk of getting sued. There are some of the below mentioned ways that can get a person sued.
Copyright Infringement
Photo uploading and sharing is a very common task that most of the people indulge in while surfing online. Sometimes people do mistake by posting a mistake which they think is free. If the photo is not given credit or not used as per the rules prescribed by its owner, then it can come under copyright infringement.
In such a case, one may even have to face a copyright lawsuit. Such lawsuit can even cost you thousands of bucks. This not just goes for photos but also for music. Illegal use of patented music also comes under copyright infringement. Thus, it is better to learn and acquire permission of all that you want to share with your loved ones.
Trademark Infringement
If you have set up a new business and made a business logo, brochures, web site, whose designs look very similar to your competitor then it can be another reason to get sued. This is because it can go in your favor as you may accidently get queries or assignments from the customers of your well-established competitors. In such cases as per defamation removal law, your competitor can file a trademark infringement claim lawsuit against you for copying the design without their consent.
Tortious form of Interference
Tortious interference is referred to as interfering with the ability of a person to perform a business. Such type of claim arises in the social media context when you post a review about a business on the web.
Millions of people write reviews on a daily basis about their experiences with different types of businesses online. Any false comment written to defame the image of the business can lead to several issues that include the filing of a lawsuit too.
Conclusion
Balanced and fair reporting is the correct practice by which a web user can save itself from getting sued. Contact the person, whom you are planning to write about. This can save both the parties from getting into trouble.