Understanding European Car Breakdown Cover
European breakdown insurance is a specific type of insurance for making a trip to the Continent. Most car breakdown insurance policies will not cover you in Europe unless you have paid extra to include this in your policy. This type of insurance is essential in the event that you car breaks down and will provide roadside assistance to repair the car or have it taken to a garage to be fixed. In some cases, the car may have to be taken back to the United Kingdom to be repaired, so it is important to check whether your cover includes this. If you don't take out cover, you could end up spending significant amounts of money to try to get the car repaired, which may prove to be difficult, particularly in a foreign country.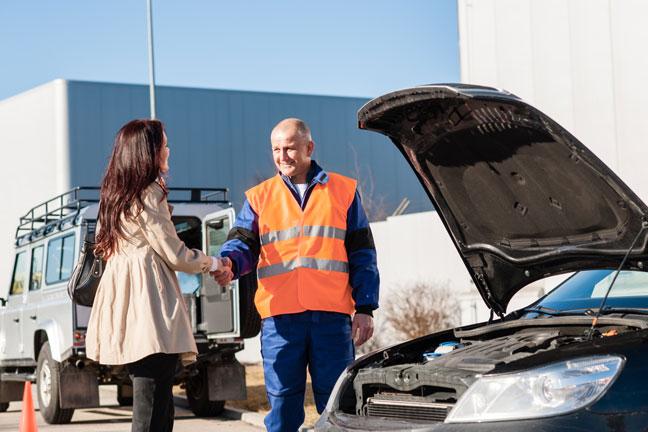 Different European Breakdown Options
There are quite a few different options when it comes to choosing suitable car breakdown insurance in Europe. However, if you require car breakdown insurance in Europe, the level of cover that you obtain will depend on the reason for your trip. If you travel regularly to Europe, it makes sense to consider a multi-trip policy, which is likely to represent better value. If you are making a single journey, a single-trip policy will be the most cost-effective solution. Many insurance providers will offer different levels of cover, and key things to look out for when determining if the cover is right for you include whether you will be driving through other countries before you reach your European destination, the number of days that you will be covered for, the amount of money the insurance company will pay in the event of a breakdown and whether your insurance company will cover the entire cost of transporting you and your fellow travellers to your destination. Many insurance companies will place a cap on the amount of money they are willing to part with in the event of a breakdown, so it really is important to read the small print carefully.
European car breakdown insurance is absolutely essential if you are making a journey to Europe. Apart from giving you peace of mind in the event that anything does go wrong with your car, it could end up saving you significant amounts of money if your car does need to be repaired. If you fail to take out adequate cover, it could end up ruining your holiday. Check whether your UK policy covers breakdown insurance in Europe and determine whether a single- or multi-trip policy is right for you. Always read the small print before you purchase to ensure that you will receive efficient roadside assistance and that you will be taken to your onward destination. Remember to check whether you are covered if your car has to be taken all the way back to the UK to be repaired.