If you've been asked to plan a bridal shower for one of your friends or family members, you may be stressing out about what to do. After all, a bridal shower is an opportunity to celebrate your friend's upcoming marriage with all of her closest friends, but without the chaos of a bachelorette party. The custom of holding a bridal shower is fairly new, so there isn't as much of a set tradition that every shower must follow. Instead, you should simply focus on holding a fun get-together that celebrates the bride-to-be and gets people in the mood for a fun wedding day.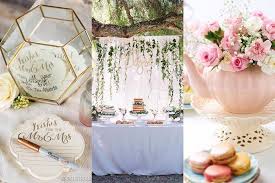 First of all, focus on the basics. For most people, that means getting excellent food and beverages that everyone can enjoy. Unlike at a baby shower, guests at a bridal shower will probably expect some alcoholic beverages, so offer something like white wine or fruit drinks. Make sure you also provide non-alcoholic beverages for guests who are abstaining. As for food, don't try to do it all yourself. You can save money by asking your guests to bring something for a potluck. Or, hire a caterer if your budget allows.
Next, provide entertainment that fits the theme and celebrates your future bride. Play a party game like charades or bingo that includes trivia about your guest of honor or her husband. Or, hire outside entertainment for a special treat. One great idea is to offer love psychic readings for the partygoers from a reputable group like Psychic Readings 123. This way, you link the bridal celebration with the guests' own future romantic happiness.
Leave time at the party to open the gifts that your guests will bring. Encourage your guests to pick fun and possibly even risque items for their gifts. Of course, before you hold the bridal shower, talk to the bride-to-be and ask her about the kinds of gifts she is looking for. If she wants practical items, ask her to register at a local store. Otherwise, encourage guests to get her fun, romantic, and impractical items that will leave her laughing.
Remind your guests to use social media to mark the occasion. If your bride is planning on using a specific hashtag for her wedding, ask guests to tag the pictures from the shower with it. Your bride will surely want to remember her awesome bridal shower.