For lovers of small-Screen smartphones, times are tough, Almost all high-end smartphones now feature a display of at least 5 inches. This is clearly demonstrated by the fact that iPhone 6 has moved the greatest number of units at the moment. Moreover, beyond the stars of each brand smartphones features the screens of at least a 5 inch screen- when it is not 5.5 inch screen for the LG G3 and G4 – the trend is towards even more display of smartphones great. As per some statistics: "about 50 million people in the U.S. now watch video on their mobile phones. In short, all that to say that improvement is unlikely for lovers of small high-end smartphones.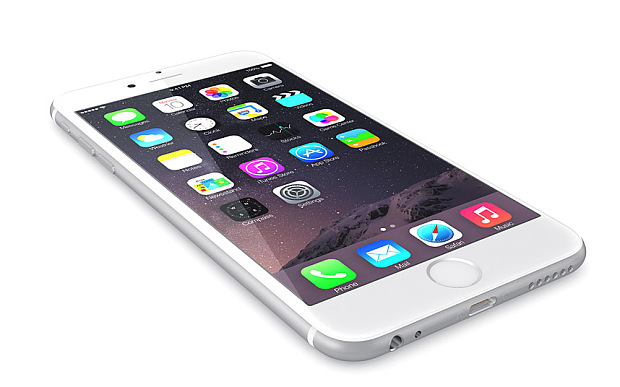 iPhone 6 : Best Picture
Apple shocked the small world of  smartphone worshipers with last two iPhones. Nevertheless, the iPhone 6 and its screen of 4.7 inch screen maintain a reasonable grip and are relatively easy to handle with one hand. You will put the hands on a smartphone awash in quality, and excellent photo sensor, build quality and impeccable finishes, a beautiful screen, always exemplary reactivity, the best application catalog or a very good record audio.
HTC One Mini 2: Most Powerful Audio
Later, the One mini 2 is still valid. It sports indeed an HD screen 4.5 "still decent, and outstanding build quality with its all-aluminum shell. Finally, the photo sensor is a bit average, this is not the case of the reader high performance audio. The two front speakers allow you to enjoy a true stereo for extra listening.
iPhone 5s
For diehards who find that even 4.5 "is too large, then the choice is reduced to a trickle. Conclusion: you can either opt for an Android or Windows Phone 4", with technical characteristics that would not have denied a high-end Of 2010; or you can choose an iPhone 5s and the display 4 inch display. The latter is far from even taking a shot of old with the release of the iPhone 6. Its design and manufacturing quality is models of their kind, it  photo-video sensor is still among the best of its kind. In addition, it takes full advantage of the vast catalog of the App Store.
Sony Xperia Z3 Compact: More Enduring
When talking about high-end smartphones that keep a certain compactness, the only true representative of this category of Android is the Xperia Z3 Compact. Sony remains indeed the only manufacturer that repeats almost all the features of its larger. We note concerns the screen of Full HD of the Z3. However, on a display of 4.6 inch screen, But for everything else, the Compact Z3 is a real high-end, with its 801 chipset Qualcomm Snapdragon, its 3 GB of RAM and 20.7 megapixels It has everything a great and therefore it is even better in a field. Despite the autonomy of a smaller 2600 mAh battery, the Compact. Is possible to take even longer than its big brother. Yet already excelled in the field. In conventional use, without activating any power saving mode, the small model has an average battery life of two good days.