You don't have to be a bodybuilding fan to have heard of Arnold Schwarzenegger. Long before Schwarzenegger became Conan the Barbarian, The Terminator, Kindergarten Cop, husband of Maria Shriver (the niece of President John F Kennedy) and the 38thGovernor of California, he was Mr Universe and Mr Olympia (a total of seven times!) Bodybuilding is a sport where participants lift weights and use progressive resistance exercises to develop the muscles in their bodies. In bodybuilding competitions, these bodybuilders perform individual posing routines and appear in lineups doing specific poses. They are judged on their muscularity, symmetry and conditioning. It was in one of these bodybuilding competitions on TV that I first laid eyes on these guys with oversized muscles, posing like statues in their tanned and well-oiled bodies and wearing only the skimpiest of trunks. Apparently, the combination of oil and tan together with a dehydration and fat loss program helps their muscles look more defined on competition day. There is definitely nothing left to the imagination when I watch these guys pose on stage because no matter how rippling their muscles look, Iam distracted by the disproportionately small trunks they wear compared to their huge bodies. It does make me wonder if those posing trunks are comfortable and if there is even underwear small enough to fit under those trunks. The answer is yes, there are g strings for men that will be the perfect fit under those posing trunks.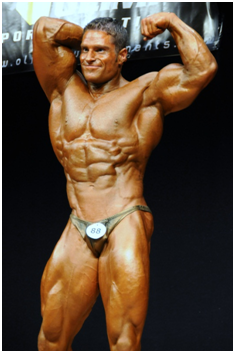 Why Wear g Strings?
If you want proper support but not feel constricted, then g string underwear might be theunderwear for you. A g string underwear: 1) gives you the feeling of freedom and great lifestyle like as if you are wearing nothing; 2) gives your genitals the protection provided by regular underwear but in a pouch size no bigger than your genitals; 3) is great for people who want maximum tan coverage because g strings are held up by skimpy binding which is as thin as string, therefore exposing all your skin except for the genitals (great for bodybuilders and underwear models); 4) is extremely comfortable because it is unlined and has no seems; 5) is flattering because it lifts your genitals and enhances them; 6) is great for people who don't want to show underwear lines under their tight-fitting pants, swimwear, cycling and gym tights; 7) looks and feels sexy both for the wearer and his partner; 8) is good for actors shooting nude scenes who are too modest to go completely nude; 9) is good for some sport (e.g. swimming, cycling, gym training, ballet, rowing)  where you don't want your underwear to get in the way of your performance; 10) if nothing else, it is a good motivator for you to stay fit and healthy because g strings look so much better on a fit person.
G string underwear are so versatile, they can be worn anywhere and under any type of outfit. They are available in different colours. They are usually made from fully breathable fabric,which are durable and long lasting, retain their shape even after going through many cycles of washing, and draws moisture away from the body, which is important especially in hot and wet weather. Men of all sizes can own a g string because g string underwear come in all sizes from S to XL.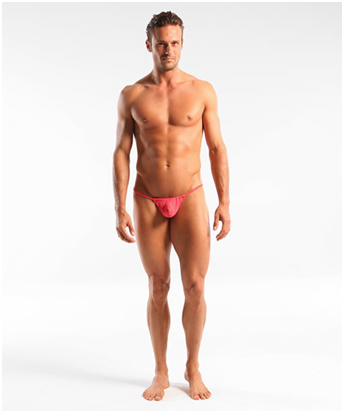 If women can have their choices in different underwear styles, why can't men? No longer are men limited to the traditional y-front briefs. They can also choose from briefs in y-front, h-fly, contoured pouch or no-fly; bikini which sit about 4" below the waistline;cotton, nylon or knit boxers; trunks which are a cross between boxers and briefs; midway brief which reduces chafing because of its mid-thigh length, string bikini and of course, the g string which is comfortable and sexy.
If you have never owned a pair of g string underwear, would like to own one now but are too embarrassed to buy one from a store, don't fret because there are online stores that sell these skimpy underwear. All you have to do is measure your waist and compare it against their size guide, place your order and it will be sent to you discreetly. The great thing about buying underwear online is that you can take your time to browse without feeling like you are being watched by a sales assistant.