If you are planning to register with DDA 2018 housing scheme, you must have few expectations. The first one is that you want it to be within your budget. You would also want to know whether or not you are eligible for it and if yes what is the procedure involved. But, all this only holds relevance when you are satisfied with the house you might be alloted in the future. As a homeowner, there are a few things that you need or maybe desire. One of those desires is to get a house in good location. Only then you can look forward to settle down there with your family.
Since houses are changed so frequently, it is always better to buy a home where you can spend a comfortable time. In Delhi, there is a huge problem with traffic but if you are living near metro or bus stop its good. So, make sure you are familiar with the locations that DDA housing scheme 2018 is covering.
DDA Housing Scheme 2018 Location
The flats covered under the scheme will be located in areas such as Vasant Kunj, Dwarka, Rohini, Narela, Siraspur, etc. These locations are among the top ones in Delhi where people look forward to settling forever.
DDA Housing Scheme 2018 Draw Date
The development authority has said draw will take place in the month of June 2018. The specific date on which the lucky draw will take place is not yet to be announced.
DDA Housing Scheme 2018 Price List
The 12,000 flats, in the price range of Rs 7 lakh to over Rs 1.26 crore, are located across Rohini, Dwarka, Narela, Vasant Kunj, Jasola, Pitampura, Paschim Vihar and Siraspur.
Details of DDA Flats
The 2018 scheme will have flats for all income groups — LIG, MIG, HIG and EWS. Of the 25,000 flats auctioned by DDA in its 2014 scheme, nearly 8,500 allottees surrendered their apartments citing small size and lack of infrastructure.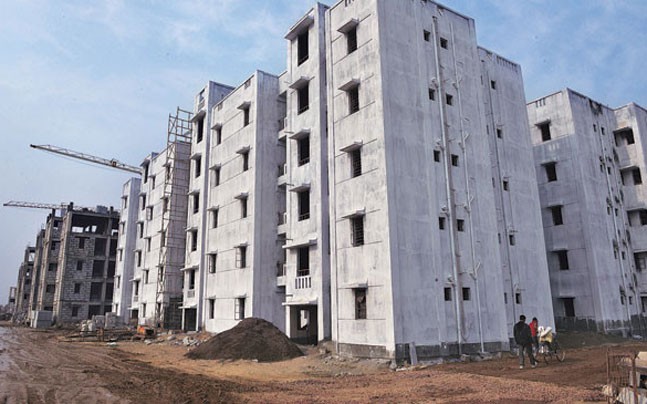 Who are Eligible to Apply for DDA 2018?
The eligible applicants who can apply for DDA Housing Scheme 2018 are as follows:
The applicant must be citizen of India

The applicant should have attained the age of 18 years

The applicant must not own any residential house or plot in full or in part, on leasehold/freehold basis in New Delhi, Delhi or Delhi cantonment, either in his/her own name or in the name of his/her wife/husband/minor dependent children

If however, the share of the applicant in the jointly owned plot or land under the residential house is less than 66.9 square meters, he/she can apply under any of the schemes

A person who has already been allotted a house/flat constructed by DDA or any other land/owning agency even if it is less then 66.9 sq mtrs, shall not be eligible for allotment under any of the schemes of DDA
Where to Apply for Home Loan?
A home loan that is offering affordable rate is the best choice since the home loan is the long-term commitment it has to be within the budget. Almost all the top banks are offering home loans at 8.35% per annum interest rate. Below are some of the banks where you can apply for home loans:
State Bank of India (SBI)

HDFC Ltd.

PNB HFL.

LIC Housing Finance Ltd.

Bank of Baroda (BoB)

Axis Bank

ICICI Bank

Indiabulls

IndusInd

Bajaj Finance