Guttering is an integral part of any home, as it avoids rainwater from causing any damage to the property. Considering the significant role it plays in keeping your home safe, it is essential to get it professionally installed and more importantly, choose the most suitable material and nothing compares to the strength and durability offered by aluminium. Emerging as a highly popular choice among homeowners, aluminium guttering is known for its amazing benefits, like the ones mentioned below.
Durability is an important aspect that individuals look for when selecting anything for their homes and guttering is no exception. Aluminium is preferred as it is very durable and lasts longer than other famous options, such as steel. Although steel has been in use as guttering material for many years, but it is prone to rusting, as the protective layer of paint comes off. On the other hand, aluminium stays rust free and can last for a two to three decades easily.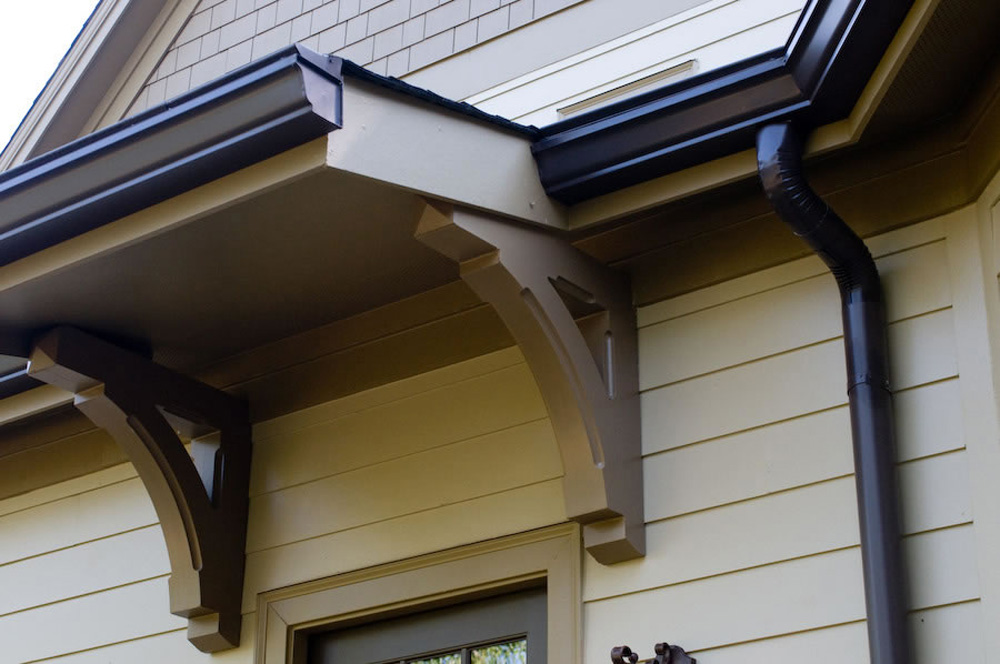 When it comes to ease of installation, aluminium again emerges as a favourite choice. Being lightweight, aluminium gutters can be moved easily. Moreover, in case of steel and copper gutters the joints need to be fused together, which takes time and effort. Conversely, no soldering is required when installing aluminium gutters, making it far more easier and simpler.
The cost aspect cannot be ignored when installing gutters, as everyone looks for material which offers value for money. That is why aluminium guttering makes an ideal choice for anyone looking to save some cash without compromising on the quality. By considering the cost of different materials per foot, you can find out that aluminium is the cheapest, as compare to other materials, such as steel.
Leakage of the gutters is a common problem faced by homeowners, especially during rainy months. However, this problem can be avoided by getting aluminium gutters for your home. Steel and other materials for gutters are full of joints which need to be fused together, while aluminium gutters are made from one long piece of material and there are no joints. Absence of joints in the seamless design of aluminium means less chances of leakage.
Appearance of aluminium gutters makes them an ideal addition to any home, which is not possible in the case of other materials as these are available in a few colours only. However, the options of colours are endless in case of aluminium and it means you can choose any colour to complement the exterior of your property. Besides this, you always have the option of painting aluminium gutters to give them a distinctive look and match your preference.
Carefully selected gutters can not only serve the basic purpose they are installed for, but also add to the value and appeal of your home. Thus, it is advisable to carry out a good search and look for the most appropriate material as per your needs. Boasting of a variety of amazing benefits, aluminium guttering is not only economical and attractive, but will serve your needs and keep your property safe for many years to come.