A couple of days back, I was thinking about some cool and amazing facts about Wikipedia. So, I thought to write a post on it here for you guys.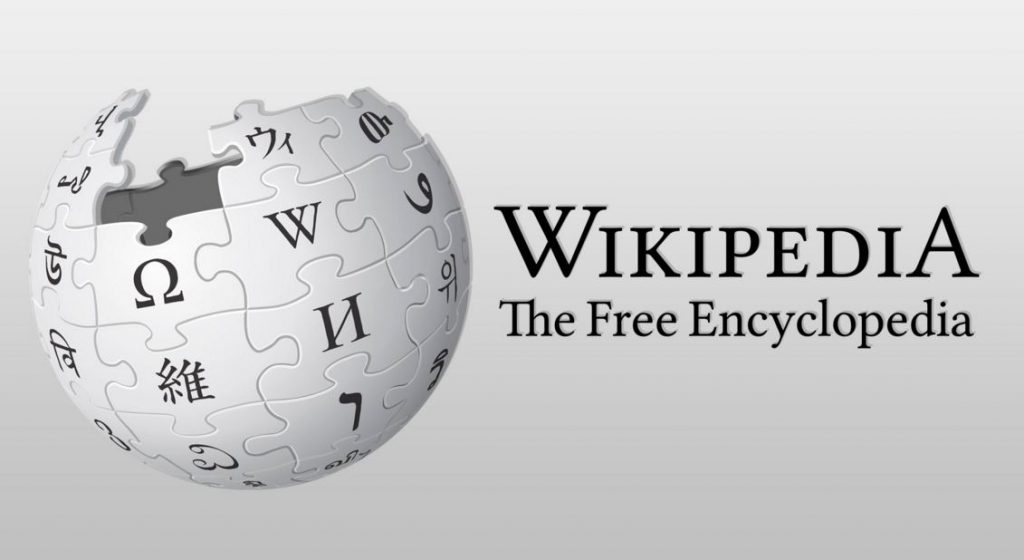 In this post, I'm going to list 30 interesting (maybe funny and unknown) facts about Wikipedia for you!
Fact#1: Name
Wikipedia includes the words "Wiki" which means "a shared website" and "pedia" which refers to a short form of the word "encyclopedia."
Fact#2: Founders
Wikipedia was founded on 15th January 2001 by Larry Sanger and Jimmy Wales.
Fact#3: Languages
Currently, there are 285 languages from all over the world that are registered on Wikipedia. The top 5 languages include English, German, French, Dutch and Italian.
Fact#4: Free, Open Source Website
Wikipedia is a completely free, open source website. This means that anyone can jump in and edit articles as they find suitable. There is no such thing as a ranking system for the kind of articles to be edited or anything else like that.
Fact#3: Theme Song
Did you know that Wikipedia also has an official theme song named "Hotel Wikipedia" which is the parody of the song "Hotel California" by The Eagles band?
Fact#4: Birthday Committee
Wikipedia also has a birthday committee that is established to wish happy birthday to Wikipedia users who register their birthday on their talk page or on the "Wikimedians by birthday" list. The intro page of the birthday committee provides numerous banners that you can use to wish a Wikipedian a happy birthday. The birthday committee has some set rules like "More than one person from the committee may send messages to the same person."
Fact#5: List Of Deleted Articles With Weird Titles
If you're looking for some fun, then you should surely see Wikipedia's list of "deleted articles with freaky titles." As the name tells it all, this list is actually a list of articles that people have written but were deleted afterwards because of their weird titles and names. Some examples of these weird titled articles are "Diarrhea of a genius" and "Guide to: Blowing Your Nose & Getting Dressed."
Fact#6: Policy Of "No Angry Mastodons"
Wikipedia has long been in this tradition of offering annoying policies under somewhat stupid names like Jimbo's prayer, No climbing the Reichstag dressed as Spiderman, and No curses. These all insane policies request users not to target the Wikipedia community with any malicious charm or curse. One of users' favorites is the "No Angry Mastodons" policy, which involves posting articles when furious, and provides suggestions on how to deal with people who are stampeding.
Fact#7: Edits
Wikipedia has had above 1 billion edits from 17.6 million articles submitted by around 27 million users from around the world. The number of edits is increasing from time to time.
Fact#8: Most Edited Page
The top most edited page in Wikipedia belongs to former American president George W. Bush.
Fact#9: Competition
Also, there's a competition for guessing about the last article in Wikipedia. If you're feeling psychic, you can try to get your hands on to the contest for what the last article written in Wikipedia will be about. Up to now, suggestions include "Last digit of pi" and "How to divide by zero."
Fact#10: Readership
The world famous website claims to have around 325 million readers which means 21 users to each article posted on the site.
Fact#11: Meaning Of The Word "Wiki"
The word "wiki" is derived from a Hawain word which means "quick." But now, this word has its own definition of a "web application that allows anyone visiting a website to edit content on it."
Fact#12: Hosted Servers
The website's servers are hosted in Florida, so all the content on the site is subject to the laws of United States of America.
Fact#13: World Record
The English version of Wikipedia exceeded 2 million articles in September 2007, which made it the world's largest encyclopedia ever compiled. This record was broken from the Yongle encyclopedia that held it for over 600 years.
Fact#14: Wikipedia Is A Hit Website On Google
You might have not known the fact that almost half of the website's traffic comes from Google, but a lot of people go directly to the website to search their query.
Fact#15: Person Of The Year Award
The users of Wikipedia who edited the website were given the name of "Person of the Year" by Time Magazine in the year 2006.
Fact#16: Book Creator
Many people out there aren't aware of Wikipedia book Creator, which is a tool that helps users organize and manage the website's knowledge in the form of a book. In other words, this tool helps you create a book that contains Wikipedia articles of your choice. Users also have the option to order the printed copy of their book through PediaPress.
Fact#17: The Simple Wikipedia
Now, children and disabled people can also use Wikipedia by going to simple.wikipedia.org. The Simple Wikipedia employs comprehensible language for its readers. Also, the articles over there are not so detailed as compared to those on the usual Wikipedia site.
Fact#18: Reading The Entire English Wikipedia
It would take a total of 16 years and 9 months to read the whole English Wikipedia. If you start reading today at the speed of approximately 300 words per minute without taking a break, it would take you around 17 years to complete the whole English Wikipedia.
Fact#19: Contributors
You might not know that 87 percent of the website contributors are male. This fact came forth when the website itself surveyed different domains in 2010.
Fact#20: Most Popular Article
One of the most popular articles on Wikipedia is "Sex" which is written in every language except for Spanish and French.
Fact#21: Wikiversity
"Wikiversity" is one of the newest projects of Wikipedia. It is basically a website that is dedicated to mutual learning in which teachers would be able to create and revise materials to assist others to learn things. You won't be getting any degree from the website but you can take or teach a particular course there. Wikiversity is run by the Wikimedia foundation.
Fact#22: Page Views
Every year, the website generates almost 684 million page views.
Fact#23: No Ads
Wikipedia contains no commercial advertisements like other websites.
Fact#24: Censorship
There is particularly no rule for censorship on Wikipedia, but there are certain guidelines for the articles submitted.
Fact#25: Bot From Wikipedia
The website has a 'bot' that recommends things for users to work on, depending upon their editing record. In other words, the bot views your editing history and suggests articles that you probably might work on next.
Fact#26: Sixth Most Popular Website In The World
Alexa.com has ranked Wikipedia to be the sixth most famous website in the whole world.
Fact#27: Active Editors
Richard Farmbrough is one of the most active editors on Wikipedia who has edited above 750,000 articles on the website.
Fact#28: Start
Wikipedia began as a side project of Nupedia which is a free online English encyclopedia project, with the aim to publish articles written by experts and licensed as free content.
Fact#29: Accuracy About Science
The British Journal of Nature found the website to be as accurate about science as Britannica. This study was done in 2005.
Fact#30:  Wikimedia Foundation
The Wikimedia foundation was established in 2003 and the website came up with its logo of the jigsaw world.
Author Bio
Joseph Carey is a blogging enthusiast. He uses this platform to educate the readers about different subjects. He is an eminent researcher and renders his services for academic writing essays. Some of her favorite topics include online marketing, blogging, social media marketing and education.