If you compare today's bathroom remodeling designs to that of recent past, there will be a sharp difference that you will notice. Efficient faucets, astonishing mirror designs, and energy-conserving appliances introduce you the actual taste of lavishness and luxury. It does not matter if you have a narrow spaced bathroom because now there are hundreds of ways to have a comfortable bath in small space. If you feel that your bathroom looks old-fashioned and outdated then it is time to remodel it.

There are practical bathroom remodeling tips that can make them up to the marks of modernity in 2019.
#1. Round Edged Mirrors
Mirrors of various shapes have been introduced in the market. Round edged mirrors are considered best and they are popular among bathroom remodelers. They are perfect to make your bathrooms look sleek and modern. In recent past, people used rounded mirrors rather than sharp-edged rectangular mirrors. Now, round-edged rectangular mirrors are in demand because they are an acceptable and eye-catching change.  
#2. Wall Mounted Toilets
Wall-mounted toilets are the recent demand of people in their bathrooms. They are smart and easy to clean. These commodes are devoid of pipe fittings that leave nooks and ridges where dust collects. So it is always easier to clean these toilets. They are attractive to those who want extremely modern bathrooms.
#3. Frameless Shower Doors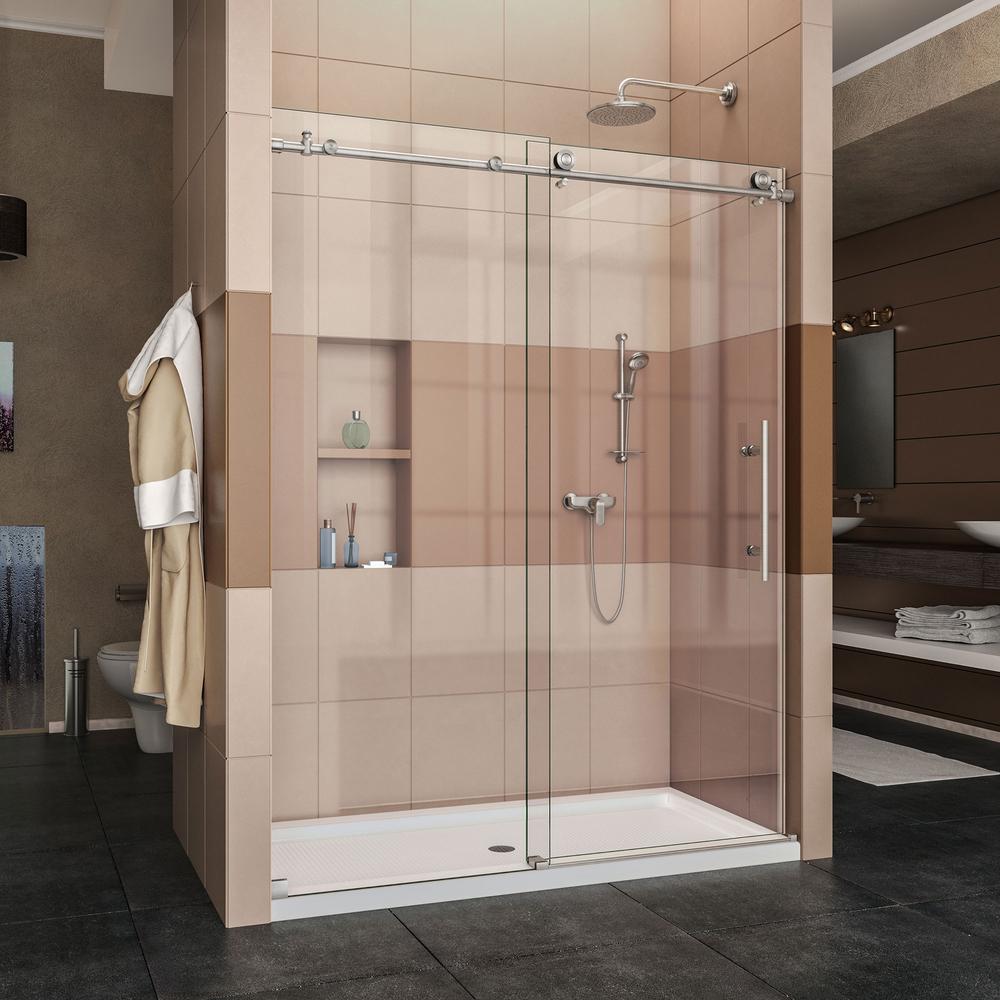 There was a time when people hailed shower curtains because they were a uniqueness at that time. Now shower glass doors are in fashion. There are number of styles in shower glass doors. You can either install frameless or framed glass doors which makes your bathroom classy. You have many options from frosted to plain shower glass.
#4. The Revival of Concrete and Plaster in Bathrooms
It was thought that concrete and plaster are gone for good from homes and bathrooms. There are some fundamental reasons behind. It is easy to clean tiles rather than concrete floors. Concrete is a cold material so people found other alternatives. Now, in 2019 concrete and plaster are again in fashion. They are introduced with changes that make them a feasible option for many. Design and remodeling plans that use concrete are so attractive that you cannot help but get them installed.
#5 Smart Showers


We are surrounded by smart devices and gadgets then how would bathroom fittings be left behind. There are shower panels that can start automatically. There are sensors used in the manufacturing of these shower panels. As soon as you step under the shower an even flow of water starts falling. Lighting and temperature are controlled through smart tools.
#6. Vintage Bathroom Fittings
Vintage lights and bathroom fittings have always been in demand. There are many people who prefer these fittings in their bathroom. Although modernity has created marvels in home décor and bathroom designs. Vintage faucets and bathroom fittings are still in demand. These fixtures make your bathroom look warmer and attractive.
#7. Storage Spaces in Bathroom
Yes, toiletries that you need are limited but there are people who want their cosmetics and towels to be adjusted in the bathroom. Compact storage places are the solution for these people. These small cupboards and shelves help you to be organized.
#8. Spa-like Bathrooms
In 2019 there have been introduced many bathroom fittings that give an illusion of a spa. You can enjoy your luxurious bath at your home. Scents and music system, that play soft background music, are installed to create an ambiance of the spa. Specialized bathtubs and faucets are fitted as well.
#9. Big Bathtubs
People who have large bathroom can install large bathtubs in 2019. This option has been exploited by many people. Large windows with special glass are used in these bathrooms. Complete privacy is provided with an open and airy environment inside. You can install Jacuzzi if you want. When the bathroom area is large then designing options are varied.
#10. Asymmetric Mirrors
When you have to decorate your home or bathroom with mirrors there is a unique option for you. Get some asymmetric mirror and enjoy a uniquely different bathroom. Change in lighting and mirrors in the bathroom are cheapest and workable bathroom remodeling idea in 2019.