The National Eligibility cum Entrance Test is the main and only entrance exam for admissions to MBBS/BDS courses across private and state-owned colleges in India. Conducted by Central Board of Secondary Education (CBSE), NEET is to be conducted in the month of May and application forms for 2017 will be available online from December 2016. If you are interested in a career in medicine, NEET is your first step towards getting admissions in the right college. We have sorted a few essential aspects for aspirants along with simple tips that will help in jump starting preparation process.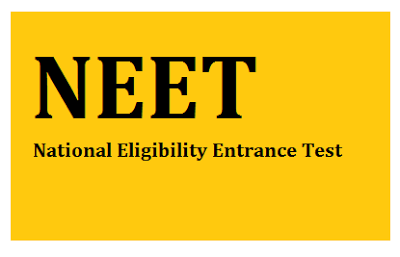 Points to note
If you are taking NEET in 2017, do note that the pattern will be same as NEET 2016. From 2017, NEET will be the only exam for getting admissions to MBBS/BDS courses. The scorecard for 2016 will not be considered for admissions in 2017.
There is no change in the minimum and maximum age limit. Students need to be of 17 years of age to take the exam, while the upper limit is set at 25. However, reserved category candidates have a relaxation of five years.
Syllabus and marking system for NEET 2017 remains same as 2016. Students mainly need to focus on three subjects – physics, chemistry and biology. There will be a total of 180 questions to be completed in three hours. For every right answer, four marks will be rewarded, while for wrong answers, there is negative marking of one mark for each wrong question.
Starting the NEET Journey
Entrance examinations can be quite competitive, and unless you have given your best shot, it is hard to make a mark. This holds true for most undergraduate exams, including JEE and NEET. As a NEET aspirant, you need to look for a good start. Here are some of the best tips at a glance.
Don't underestimate coaching
It might seem easy to buy a few books and start preparing for NEET on your own, but it's easier said than done. More than anything else, you have to find ways to save time in the exam, as there is just one minute to spare on each question. Coaching institutes and training centers are great in offering insight on varied subject chapters and they can guide you in learning the right things that will eventually matter in the entrance test. Let's agree on one thing- you cannot learn everything for NEET, so it's important to prioritize. Coaching centers offer the basic guidance to get started.
Look for online learning
There are many websites, apps and portals on the web that can offer information on NEET. From finding all the details related to important dates to solving thousands of questions, you can do a lot online. These sites are pretty good at offering updated information, so that students don't miss the basic aspects. Also, learning on the internet is all about self-study without getting board. You can post questions, take part in discussions and even answer questions for others. You can find neet application form here.
Keep your schedule
Most students don't pay attention to their schedules. You don't have a lot of time in hand, considering the fact that you will have to juggle your days between Class 12 exam preparation and NEET studies. It is best to keep at least three to four hours each day for NEET, so that you can keep learning new things. Try to divide your time between the three subjects and keep short notes of all the concepts, formulas and theories. This will help in quick revision on the go. If you have a tablet, keep loading questions and mock papers, and there are many websites where you can keep taking new questions. A good schedule allows you to make time for other things and extracurricular activities, which are equally important for reducing stress and exam worries.
Finally, you have to keep time for revision. Students often don't get back to revising their chapters, which can have an impact on performance. It is not enough to know concepts and facts, unless you can apply them rightly in the exam. Not to forget, don't get distracted during the learning sessions. Focus is the key to getting a good score.