When you're writing essays on a regular basis, you can get stuck in a rut, following a tried and tested formula rather than striving to shine with a thoughtfully crafted essay that displays your knowledge on complex topics to best advantage. Some students find it a challenge to break the habit, others simply find essay writing a challenge. Period.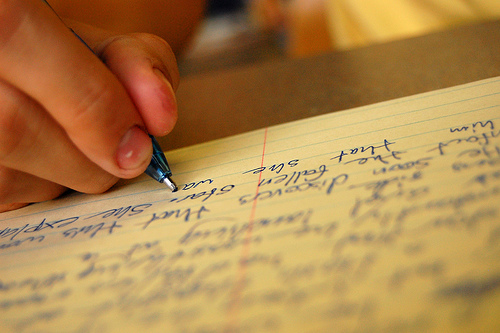 Here are five tips to help you improve your essay writing skills:
Read professionally written Essays 
You could read other students' essays, but if your own skills are poor, how are you to gauge if fellow students'essays are good or not? Simple, seek assignment help from companies rated on review sites like Queensland-assignment.com! Order a few essays from professional writers. When you receive the finished result, you will be able to use their essays as a template for the future. Look at their use of vocabulary, the way their essays have been composedwith a clear structure, see how they argue their points, persuadeand guide readers to see the writer's point of view. Over time,mimicking this style and layout, syntax and level of vocabulary will help you improve your own essay writing skills.
Build up your Vocabulary and apply it correctly
Software packages on your laptop come with dictionaries, thesauri and spell-checkers. Use them! Good use of vocabulary will enable you to express your thoughts correctly, clearly and concisely. Economy of words is a hallmark of good writing skills. Essay-markers and readers don't want to wade through long-winded, rambling paragraphs when an idea could have been dealt with in half the number of sentences.
Deploying good and varied vocabulary shows intelligence and diligence in improving your communication skills. Your arguments will be far more persuasive. Subscribe to a "word a day" email service and create a folder on your laptop where you file away each new vocabulary after looking up the meaning. Read widely; not just your core subject or favourite genre. Look up words you don't know in a quality dictionary and make frequent use of a thesaurus to avoid using the same expressions and words over and over. Start a vocabulary book or own thesaurus, listing useful words on topics that crop up again and again in assignment work.
Create a Sense of Structure 
Using language effectively means you're not repeating yourself; you build an argument and discuss it in a structured, persuasive way. Don't repeat the same words, substitute words like "furthermore" or "however"with words like "moreover" and "but" to achieve a lively, varied style. Guide readers through the points you want to make in your discussion of a topic. 
Elevator Pitching your Essays
Writing a condensed version of your essay via an essay plan will help you decide on the overall structure and how to argue your point effectively and clearly. An Elevator Pitch is even shorter than that – you aim to summarise your argument in little more than a sentence or two. Think bored Hollywood mogul listening to a pitch for a movie script. You've got 30 seconds to interest Hollywood in your script or you're out of that door and a has-been.
Consult the Experts 
Before launching into a discussion of a topic, you should make yourself aware of what experts have said about that topic. If you're discussing Germanic tribes of the distant past, be sure to read Caesar's writings on the subject first. You'll be tempted to use quotations, if so, insert footnotes and reference the expert's quotation. You don't have to agree with experts, but your arguments must be clearly reasoned, if you disagree, which is a hallmark of intelligence and show you have strong critical reasoning skills.