2015 ended with a series of blockbusters that made their presence known towards the Oscars. But if there is one that should be getting your attention, it is Birdman director, Alejandro González Iñárritu's latest classic, The Revenant. This is the film that granted Leonardo DiCaprio's first Oscar win after a 21-year long journey.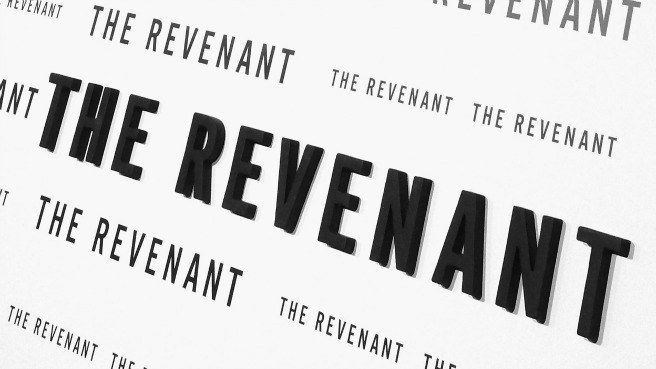 But it's not simply because of that that you should go out of your way to watch the film. There are several winning points that will easily make this film one of your all-time favs.
It's Based On Actual Stories
The Revenant is based on not one, but a number of true stories. It is especially true on the part where a fur hunter by the name of DiCaprio's character Hugh Glass. After being mauled by a vicious bear that left him with a broken leg and exposed ribs, Glass ventured on the path of vengeance.
The motive for Glass's vengeance in the film comes from Tom Hardy's character John Fitzgerald who kills the former's Native American son who sought to care for his injured father at that point.  After that, no matter what peril Glass faced, whether it was the shivering cold or the Native Indians, nothing would stop him until he ends the life of the man that ended his son's.
It Emphasizes On the Theme of Survival
Severely injured, weary, alone and hungry, the film does a great job at showcasing the survival elements of Hugh Glass's journey. He even survives a freezing icy night by eviscerating a horse and sleeping inside its carcass. Just a word of advice, do not let any minor or squeamish members of your family and friends see this film.
Tom Hardy Is a Stone-Cold Villain
A member of Hugh Glass's hunting team, he becomes the very symbol of Glass's vengeance upon killing the latter's son. Tom Hardy had previously portrayed Bane in Christopher Nolan's The Dark Knight series, so it's no surprise why he wouldn't be able to pull it off as John Fitzgerald.
A greedy and selfish fur hunter, Fitzgerald holds little to regards for the sanctity of his teammates as seen with Glass upon his injury. Though he may have had a point about Glass being too weak and broken as far as he could see it, almost none of the other members sided with his thoughts to abandon Glass or even kill him.
It Was Filmed In Natural Light
Here's a fun fact for you. Studio lighting is the norm for most movies. But this film used actual light from the sun. The director almost didn't pull any punches when coming up with this. This was the only way to get the true gritty and savage nature of the film to life. And it worked.
Captivating Cinematography
While there are characters with speaking roles, the film comes with its share of silence. This is where it relies heavily on the camera work and Emmanuel Lubezki does a phenomenal job at that. Working on past projects like Gravity and Birdman, Lubezki has earned his status as the world's best cinematographer today.
He does a fine job with the movie's visual storytelling that it's quite challenging to move your eyes away from it. It was his idea to use natural light for the film's scenes. And he would take days of taking one shot after another until it comes out right. It's needless to say that it turned out fantastic.
The Bear Scene Is Brutal
This is the infamous scene that clicked the minds and hearts of many who watched it. This is the catalyst for the movie's narrative and Glass's desire for revenge. The CGI effects and motion capture were off the charts. It would seem next to impossible for any film after this to beat it in terms of realism.
To finish off, we also must talk about the alluring make-up in the movie from the injuries to the blood-stained faces. We can't think of any other kind of makeup that convinced us of those injuries.
Author Bio
Anna Marsh works as an Entertainment Blogger and also works for Education firm Essay Ace. She is passionate about movies and video games and shares her thoughts on the subject using her blog. You can follow her on Facebook | Twitter | Google+