Digha is a beach town located in the East Midnapore District of West Bengal. This town is about 187 km away from Kolkata and lies at the northern end of the Bay of Bengal. At an average elevation of 6 metre above the sea level, Digha is a popular tourist spot of West Bengal. Hotels in Digha are always available but it is advisable to book rooms before you reach the place. It was originally known as Beerkul and was discovered by the British in the 18th century. Warren Hasting, the first Governer-General of India, referred the place as Brighton of the East. Then it was in the year 1923, an English tourist who convinced the then chief minister of West Bengal, Dr Bidhan Chandra to develop Digha as a beach resort.  Digha is an ideal place for a refreshing break. The Casurina plantations along the sea-side are a popular sight and also an aid in reducing erosion of dunes. As the sea here is shallow upto a mile which makes it safe for different marine activities. The scenic beauty of Digha is alluring; an extension of Digha has also developed as New Digha. New Digha is more clean and good for taking bath.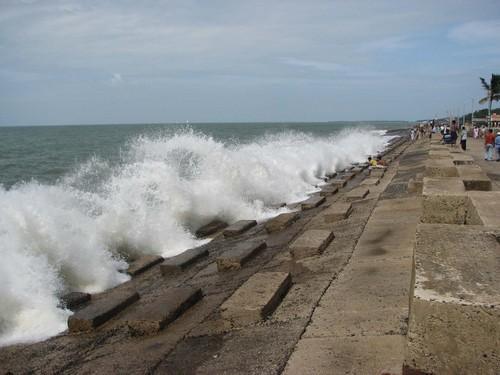 How to Reach:
Digha is easily accessible from any part of West Bengal and Kolkata. Private tourist buses and State-owned buses are available from Dharmatala bus stand of Kolkata. It is almost a 5 hour journey with a halt at Kolaghat.
Superfast trains from Howrah and Satragachi railway station connects Digha. It takes approximately 3 hours to travel via train. As soon as you reach Digha railway station, taxis, autorickshaws and rickshaw are easily available to take you to both New and Old Digha.
There are many hotels to choose from, as the hotels are spread throughout the city. The hotel rates start from only 400rs. Greenland Inn, Orbit Hotel, Hotel Sea Hawk, Hotel Rajeet, Rosevalley Hotels, Sea Coast are some of the very popular budget hotels in Digha. You can also plan your stay at Digha Government Tourist Lodge which offers all the necessary accommodations for a memorable and comfortable stay.
The Marine Aquarium and Research Centre is the largest and one of the best equipped marine aquarium of the country. On all working days from 9:30 AM to 6 PM the aquarium is open for public.
Amravati Lake is a small park with boating facility and the added attraction is the Snake Farm. Chandeneswar Shiva Mandir and Subernarekha River in the Orissa-Bengal border are some places of attractions in Digha.
Digha is a good place to visit with some other nearby beaches like Shakarpur beach, Udaipur beach and Mandarmoni. The evening stroll in the beach stall, shopping of some sea-shell made show-piece and tasting fresh fish fry are extremely popular activities in Digha.
Dimpy Roy
Dimpy Roy is a travel writer working with an Online Travel Guide. She guides travelers to various resources where they can find best Hotels in Digha and choose the best one.