Hot tubs are supposed to be enjoyed, and that's what most people experience, but what if you aren't an average sized person. What if you are much smaller than the average person but still want to experience the benefits of using a hot tub. Well there is an accessory that will make this possible and allow you to enjoy your hot tub just like everyone else and that's a booster seat.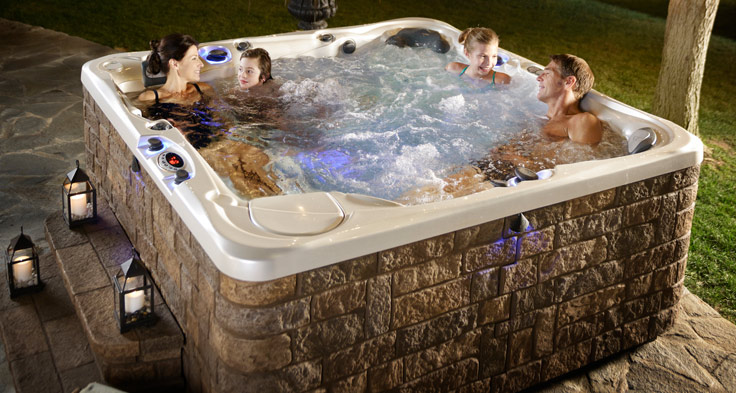 Easy To Fill
Constructed from a heat resistant material, it's easy to fill with water from a standard hose nozzle and the amount of water used will determine the firmness and size of the seat. It also comes with suction cups to prevent it from moving or floating away. This would also be an ideal way for a child to enjoy the pleasures of a hot tub with supervision from an adult.
Enjoy A Drink?
Many people like to enjoy a drink whilst using their hot tub, however any item made of glass can lead to a nasty accident if it's accidentally dropped. To overcome this problem and to allow you to enjoy a drink whilst relaxing, you could purchase a set of acrylic wine goblets which won't shatter or crack or perhaps acrylic soda glasses for the children and those who prefer a soft drink instead.
If you are perhaps not as steady on your feet as you were, why should you give up enjoying your regular hot tub time? Nobody wants to slip or fall whilst climbing in and out of their hot tub or spa, so why not take a look at a Spa Side Handrail to help you climb in and out safely. It can swivel into any convenient position and the locking feature allows the handrail to be locked into position for peace of mind to give you the confidence to use your hot tub or spa once again.