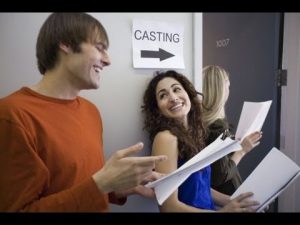 Open casting calls are one of the best ways to get acting roles in a movie or a television production. To get a good number of projects, you should not miss on these calls. To get the most of such calls, a person is required to first understand about them and learn about the ways that would help them get maximum number of calls.
What are actor workshops?
There can be certain casting directors who even take out time to ask actors some questions. They can also give constructive advice actors on the resumes, headshots, and demo reels, etc. Depending on the type of service that these workshops provide to emerging artists, they would charge a certain amount of fees to the actors.
What are casting calls?
Casting calls refer to notices that are made to either public or to different casting agencies to fulfill the need of actors for upcoming television or commercial roles. Amy Gossels casting is a worldwide recognized casting agency in NYC. They offer brilliant opportunities to new talented actors and artists in television shows and commercial advertisements. Casting calls encompass a broad range of productions such as a student filmmaker, or a full-fledged production house. Any person can publicize himself or herself for such cast requirements. Acting spontaneously to the calls will get you the desired opportunities, at the right time.
How does casting agencies help?
Besides casting calls, there are two more ways by which struggling actors can make their chance in the television industry. These ways are by subscribing to trade magazines and getting registered with casting agencies. Casting agencies specializes in offering extras for TV and films. It offers struggling actors with a good opportunity to make an entry in the movie industry. The good side of these agencies is that it is open for everyone. Every actor is treated at the same level, so it is up to the candidate how he makes the best use of his talents to get a good break.
How does casting calls work?
Casting calls are basically generic in nature. They are used when the position for the main actor is filled. Depending on the requirement they are made specifically for age, gender, appearance, and other required skills for a role. It is important that they tell about any role that requires nudity at the start of the shoot. Casting calls are sent publicly whenever the role does not demand experienced people. A candidate has to stand in the queue, fill out forms, and get interviewed before the actual audition. If judging committee finds him/her appropriate, then he may receive a callback.
Conclusion
Many newbies see an acting career as a quick way to earn power, fame and money. Sometimes casting agencies uses this fact for scamming innocent people who become victims of greed. Thus, it is very important to protect yourself and respond to just authentic and reliable avenues to accomplish your career goals.